THEATRE FEATURES FROM OVER THE YEARS

1) Chris O'Connor Talks About Mile Square Theatre and His Own Future (published 2021-10-07) -- Chris O'Connor founded Mile Square Theatre (MST) in 2002 while he was pursuing his master's degree at Rutgers University's Mason Gross School of the Arts. He recently announced that he will be stepping down from his role as Artistic Director in January 2022.  

2) A Look At "The Last Of The Red Hot Lovers" At Cape May Stage (published 2021-09-27) -- (CAPE MAY, NJ) — If you are in need of a laugh, Neil Simon's The Last of the Red Hot Lovers is on stage now through November 21 at Cape May Stage with performances Wednesday through Sunday.  The play stars Andy Prosky and Rita Rehn. Prosky plays Barney Cashman, a middle-aged married man, overworked and overweight, who wants to join the sexual revolution before it's too late.

3) Dreamcatcher Repertory Theatre Changes Name To Vivid Stage (published 2021-07-27) -- ​​​​​​​For the last couple of years, Laura Ekstrand thought it was time to change the name of Dreamcatcher Repertory Theatre. The name had been inspired by Native American culture, but it was created in a different time and, in today's climate, the name seemed out of place.

4) TaNisha Fordham Talks About "12 Mo' Angry Men" (published 2021-07-21) -- 12 Mo' Angry Men is the story of 11 black jurors and 1 white juror, deliberating on the guilt or innocence of a white police officer who shot and killed a black teen. It is a new and timely reimagining of 12 Angry Men, the classic play and film. It will have its premiere at Newark's Theater in the Park, as part of the city's Summer Fun Events with performances on July 23 & 30, and August 6 & 13, 2021.

5) Not a Singular Event -- "This Is Our Story: A Coming Out Anthology" (published 2021-06-24) -- "Coming out is not a singular event," explained playwright Nicolas J. Clarey. "There is the anticipation, the lead up, the planning, and all of the angst that leads up to it. Then there's the event itself and the aftermath. The aftermath is something that sticks with us for the rest of our lives. It is something that we will constantly be doing forever. We will never stop coming out in one way or another."

6) REVIEW: "Tiny Beautiful Things" Is The Best Pandemic Theatre I've Seen (published 2021-05-17) -- If you've been missing live theatre and haven't been impressed by the online offerings as of yet, there is one week left to purchase a stream for Tiny Beautiful Things - a production that just might change your mind about how theatre can be created during a pandemic.

7) #RIFT Takes Theatre Beyond the Stage (published 2021-04-15) -- "For exactly half his life, my brother has been in prison and in December he'll be up for parole. My name is Gabriel Jason Dean. I'm a playwright and this is a mostly true story about my brother and me."

8) Passage Theatre Presents "Surely Goodness and Mercy" Online as Part of 2021 Stages Festival (published 2021-03-18) -- For nearly 25 years, theatre companies throughout the state have taken part in the annual Stages Festival presented by the New Jersey Theatre Alliance. The festival offers free and low-cost events that can serve as a wonderful introduction to the world of theatre for families. Due to COVID-19, many of the events this year will be available online.

9) Experience "A Christmas Carol" the Way Dickens Presented It (published 2020-12-17) -- Few stories connect us to the past the way "A Christmas Carol" does.  For more than 175 years, people have enjoyed watching one of the most miserable characters in the history of literature (Ebenezer Scrooge) go through a complete transformation, thanks to the miracle of Christmas.  For two weekends in December, Algonquin Arts in Manasquan presents a special one-man version of the classic tale - exactly the way Charles Dickens himself performed it for years.

10) Celebrate Halloween With Something Wicked (published 2020-10-29) -- In a year that has been anything but normal, the Shakespeare Theatre of New Jersey will provide a semblance of normalcy this week with their annual production of "Something Wicked This Way Comes." Its a program that mixes classic literature of the macabre and supernatural, eerie ghost stories, and a dash of humor to go along with the chills. This is the 11th straight year for the production, which changes the stories in the show each time.

11) ELTC Films Nothing Matters with rare Actors' Equity Contract (published 2020-09-22) -- Like the rest of the theatre world, East Lynne Theater Company (ELTC) in Cape May could only watch from the sideline as the season they had planned for 2020 was shelved due to the pandemic.  But they refused to go quietly.

12) Christopher Jackson: Live from the West Side (published 2020-08-13) -- "It must be nice… It must be nice… to have Washington on your side." Millions of people have had that ear worm ringing through their households during the pandemic thanks to the Disney+ film of "Hamilton." For 17 performing arts centers, including Millburn's Paper Mill Playhouse, the man who portrayed George Washington in Lin-Manuel Miranda's revolutionary show will be on their side with "Christopher Jackson: Live from the West Side" - a livestream concert taking place on Saturday, August 15 at 8:00 p.m.

13) Freedom Rider (published 2020-03-23) -- The historic journey of the Freedom Riders took place nearly 60 years ago. On May 4, 1961, a group of young people, black and white, from colleges and universities across the country, boarded two buses southbound from Washington, DC on a journey to prove that love and compassion could conquer hate and that what was a right for one American should be a right for all Americans. For them, it was a cause worth fighting for in spite of the dangers they knew they would have to face along the way.

14) "Matilda" and the Power of Reading (published 2020-03-04) -- March is National Reading Month and there's no better way to celebrate this with your children than seeing Roald Dahl's "Matilda, the Musical" at Axelrod Performing Arts Center. The play is based on the popular children's book about a girl who is able to escape the problems of her own world through the books given to her by a librarian.  The musical revels in the anarchy of childhood, the power of imagination, and offers the inspiring story of a girl who dreams of a better life. Axelrod's production runs for three weekends beginning March 7th.

15) East Lynne Turns 40! (published 2020-02-26) -- While many theaters around the Garden State take the summer off, East Lynne Theater thrives on the summer season.  Located in Cape May, the theater is dedicated to presenting American theater classics.  Seasons often include a play or two that hasn't been performed in decades. In 2020, the theater celebrates its 40th season with the theme of "Challenging Change" and productions of Possessing Harriet, Born Yesterday, and Why Marry? to go along with their annual radio shows, Halloween, and Christmas based productions. 

16) "The Promotion" - an interview with playwright Joe Giovannetti (published 2020-02-26) -- Trish and Josh are coworkers and good friends, but when they are both up for a promotion things change.  You'll see just how far people are willing to go to get ahead in The Promotion by Joe Giovannetti.  The comedy about surviving in the dog eat dog world of business has its World Premiere at New Jersey Repertory Company in Long Branch in March.

17) Princeton University Senior Marshall Dylan Schaffer's "Hotel on Fremont" at the Lewis Center for the Arts (published 2020-02-05) -- "Hotel on Fremont" by Princeton University senior Marshall Dylan Schaffer takes place in a luxury hotel lobby's public and private spaces and focuses on a group of young people and the situations that ensue in their pursuit of relationships. The pop-punk based jukebox musical uses music and dance to explore how we form our personal relationships and how we develop our relationships with ourselves.

18) "A Christmas Carol" Through the Ages (published 2019-12-06) -- Whether you have grown up reading the Charles Dickens classic "A Christmas Carol" or have seen it on stage or screen, you've never experienced it the way Reid Farrington presents it.  His take on the holiday story combines the original book with clips from roughly 35 film versions and live actors.  If you're a fan of the BBC television show "Doctor Who" or loved "Scrooged," this version is right up your alley.

19) Catching Up With Joe (published 2019-11-26) -- ​​​​​​​The South Camden Theatre Company that Joe Paprzycki founded is celebrating a pair of anniversaries this season.  It is the theatre company's 15th anniversary and the 10th year of the Waterfront South Theatre, which was built on the site where Paprzycki's grandfather once owned a bar. Joe's life was closely tied to the theatre and to Camden itself for a long time, but that ended a few years ago.  Today, he's living up in North Truro, Massachusetts, and enjoying a new chapter in his life.  Instead of regrets, he's having fun hanging out with people like Kathleen Turner and Tony Kushner.

20) The Lucky Ones (published 2019-09-24) -- When her best friend is diagnosed with cancer, it forces both to examine their friendship and what truly matters. That's the premise behind The Lucky Ones by Lia Romeo, which kicks off the 25th season of Dreamcatcher Repertory Theatre in Summit.  With wit and humor, Romeo serves up an exploration of aging, mortality, and the value and complexity of female friendship.

21) Mrs. Stern Wanders The Prussian State Library (published 2019-09-24) -- "Those who cannot remember the past are condemned to repeat it," is a quote attributed to George Santayana. Theatre has the ability to bring history to life in plays which resonate with the current world.  Luna Stage in West Orange will present the World Premiere of one such play in October.  Entitled, Mrs. Stern Wanders the Prussian State Library, the play by Jenny Lyn Bader is set in Nazi Germany, but contains elements that will sound more familiar to events in America today than we would like to admit.

22) Heavy subjects inspire a comedy in Tammy Ryan's "The Wake" (published 2019-07-10) -- Maggie and Rosemary rent a beach house in Florida to scatter their sister's ashes six months after she loses her battle with cancer. They soon find themselves and their partners staring down a hurricane. As the storm begins to rage, strange encounters with wildlife signal something more is going on. The premise may appear rather dark, but playwright Tammy Ryan views her latest work as a comedy.

23) Kim B. Chinh Talks About "Reclaiming Vietnam" (published 2019-04-30) -- An interview with Kim B. Chinh who wrote and stars in "Reclaiming Vietnam" which will be performed at The Puffin Cultural Forum in Teaneck on Saturday, May 11.

24) A Trip to the 'Heartland' at Luna Stage (published 2019-04-03) -- "Our entire season is exploring this idea of how we have conversations across cultural divides, which I feel is one of those fundamental things that we need to explore as a culture right now," explained Ari Laura Kreith, who has been the Artistic Director at Luna Stage in West Orange since February 2018. She's discussing the theatre's latest work, the regional premiere of "Heartland" by Gabriel Jason Dean, which runs from April 4th to May 5th.

25) An Opportunity For McCarter (published 2019-03-25) -- Michael Rosenberg talks about his first year and what Emily Mann's retirement means for the company.

26) The Adventures of a Girl with a Pain in Her Brain (published 2019-03-25) -- ​​​​​​​Rhonda Musak is an actress and writer with an interesting autobiographical show entitled Rhonda Badonda: The Adventures of a Girl with a Pain in Her Brain.  In this show, her character (Rhonda Badonda) wants to function normally, but her brain has other ideas.

27) An Interview With The People Behind "Native Gardens" at Eagle Theatre (published 2019-03-01) -- When New Jersey Stage was preparing our theatre preview for March, one of the plays which stood out was Native Gardens by Karen Zacarias. It will have its Regional Premiere at Eagle Theatre in Hammonton from March 22nd – April 14th.

28) "Family Ties" Stars To Perform "Love Letters" At Kean Stage (published 2019-02-07) -- It may be coming up on 30 years since Michael Gross and Meredith Baxter starred as the Keatons on "Family Ties," but that image is still hard to shake for many. Both have routinely appeared on lists of top TV moms and dads, and are forever remembered in our minds as a symbol of the 1980s.

29) Rise of the Goatman (published 2018-12-22) -- Theater For The New City presents Beltsville/Rockville, Part 1: Rise of the Goatman, an original play by Englewood resident Matt Okin (Artistic Director of Black Box Studios), from December 27 through January 13. In this pseudo-Southern Gothic dark comedy, a vibrant group of teens from two very different suburban neighborhoods clash over class differences, drugs, and sex - and the existence of the legendary 'Goatman' in 1986. Cut to 2013, and the adolescent kids of those very same teens are struggling to make sense of their family histories - and the same "mythological" creature - that could be holding them back in life.

30) An Actor's Carol (published 2018-11-27) -- There's something absolutely wonderful about A Christmas Carol, the holiday classic penned by Charles Dickens in 1843.  The story has been told in countless films, plays, and cartoons.  It is performed on stages around the world towards the end of every season and is universally loved.  But imagine being one of the many actors of a certain age who get typecast as Scrooge and are forced to relive that nightmarish night over and over again each year.

31) "The Spitfire Grill" and Caitlin Geisser Return To Their Roots (published 2018-11-15) -- "I saw something in her that you rarely come across," recalled Ted Wioncek III, Artistic Director at Eagle Theatre in Hammonton. "She's more than wise beyond her years; I believe she's going to be a game-changer and a trendsetter for this art form."

32) Bram Stoker's Dracula (published 2018-09-27) -- Long before we had Twilight and True Blood, one vampire ruled them all - Dracula.  Bram Stoker's classic horror novel brought Count Dracula from Transylvania to Victorian London.  In this blood thirsty tale of terror, the city seems helpless against his power, and only one man, Dr. Van Helsing, can stop the carnage.  But to do this, he must uncover the vampire's lair and pierce his heart with a wooden stake.  

33) House On Haunted Hill (published 2018-09-27) -- House On Haunted Hill is a classic B-movie by William Castle that came out in 1959.  It starred Vincent Price as a millionaire who offers $10,000 to five people who agree to spend the night locked in a house he's rented on Haunted Hill.

34) Two River Theater Presents The World Premiere of "Pamela's First Musical" (published 2018-09-20) -- If anyone ever doubts that New Jersey is home to great theatre, just point them to the world premiere of "Pamela's First Musical" at Two River Theater. The cast and creative behind this show by Wendy Wasserstein and Christopher Durang includes a combined total of more than 25 Tony Award nominations and seven wins. It's a cast that would look impressive at any theatre – Broadway  or otherwise. According to one of the stars, the opportunity to work with the 10-time Tony Award nominee director/choreographer Graciela Daniele and to be part of a new musical was too good to pass up.

35) An Interview With Nicole Pandolfo (published 2018-09-14) -- Nicole Pandolfo is a talented playwright from New Jersey whose work has been produced on four continents along with readings and productions throughout the Garden State. Her play, Brick City, is currently being presented at Premiere Stages at Kean University now through September 23rd. The play was commissioned and developed via the NJPAC Stage Exchange program. Premiere's production features Rafael Benoit, Jacqueline Correa, Madison Ferris and Chris Grant under the direction of Jessi D. Hill.

36) An interview with Shawn Fisher (published 2018-08-25) -- Cape May Stage presents the World Premiere of The Shuck by Shawn Fisher from September 19 through November 9th. Fisher grew up in Vineland, NJ and remains very connected to South Jersey despite being the Head of the MFA Program in Theatre at Utah State University.  He started the National Playwrights Symposium along with Roy Steinberg at Cape May Stage in 2013 and returns each year to be part of it. In addition to being a playwright, he's also a set designer who has created sets for many theatres throughout New Jersey.

37) Deconstructing The Myths Of Bruce Springsteen (published 2018-07-24) -- When Bruce Springsteen was about to release his debut album, the record company wanted him to say he was from New York City, but he refused.  It's somewhat ironic that over 40 years later, he has turned a legendary Broadway theatre into his home five nights a week with Springsteen on Broadway - a show that has performed in front of over 150,000 people and grossed more than $75 million since making its debut on October 12, 2017 after several preview performances. 

38) Mercy: Is Someone In Pain Capable Of Forgiveness? (published 2018-07-01) -- Imagine losing your wife in a car accident and instantly having your entire world change.  Your father is mostly taking care of your new baby daughter; your boss is aggressively trying to comfort you; and you are hoping to get on with your life.  Then, everything changes once again when you inadvertently meet the man responsible for your wife's death.  Is someone in this much pain capable of forgiveness?

39) "Half Time" - A New Musical About Not Acting Your Age (published 2018-06-14) -- Dori Berinstein knew she wanted to tell a story about celebrating life, grabbing opportunities and living life to its fullest. She found that story in Newark, New Jersey.

40) The Eleventh Hour! (published 2018-05-26) -- It's the end of the world as we know it and a burnout basement rock and roller, his ex-girlfriend, a rising star astrophysicist, just might have the key to surviving the black hole bearing down on the Earth.

41) An Interview With Stephen Larsen About "My Old Friend" - The Final Meeting of John Lennon and Paul McCartney (published 2018-05-24) -- (HOLMDEL, NJ) -- The Holmdel Theatre Company will present a reading of Stephen Larsen's play My Old Friend on Monday, June 4th at 7:00pm. The play is about a little-known final meeting of John Lennon and Paul McCartney.   This is the first public reading of the play. Admission is free and coffee is served.

42) "Madagascar - A Musical Adventure" At The Growing Stage (published 2018-05-02) -- "We were looking for a fun musical with a score that our audiences could relate to and appreciate," said Stephen L. Fredericks, the Founder and Executive Director of The Growing Stage – The Childrens Theatre of New Jersey in Netcong. "'DreamWorks' Madagascar – A Musical Adventure' features an upbeat, modern style that fit the bill, and the book has a great story with humor that can be appreciated by all ages. That's an important quality that we don't overlook in our selections since we are attempting to create a piece that can be appreciated by an entire family, and not simply a targeted age group."

43) The Making Of A Broadway Musical (published 2018-03-22) -- It all starts with the lyric hook.  That's one of the central building blocks behind the dynamic musical theatre team of Greg Kotis and Mark Hollmann.  

44) Boy Sees Flying Saucer: An Interview with Playwright Mike Czuba (published 2018-02-26) -- The Growing Stage presents the World Premiere of Boy Sees Flying Saucer from March 9th through March 25th. The play, written by Mike Czuba and based on the true and original story by Brian Dorscht, was the winner of the theatre's 2017 New Play-Reading Festival.  The production is directed by Danny Campos, veteran actor and teaching artist at The Growing Stage.

45) Ain't Misbehavin' (published 2018-01-23) -- The arts community throughout New Jersey has been buzzing with anticipation ever since the New Brunswick Performing Arts Center project was first announced.  It will be a facility to rival any in Central New Jersey and one that will be home to many arts organizations.  

46) Driving Miss Daisy (published 2018-01-23) -- Mile Square Theatre in Hoboken will kick off 2018 with a production of Driving Miss Daisy by Alfred Uhry.  The play, set in the South between the late 1940s and early 1970s, explores an unlikely friendship between an elderly white Southern Jewish woman, Daisy Werthan, and her African-American chauffer, Hoke Colburn. The original production ran for nearly 1,200 performances and won the 1988 Pulitzer Prize for Drama, while a 1989 film starring Jessica Tandy, Morgan Freeman, and Dan Aykroyd won the Academy Award for Best Picture.

47) "The Calling" An Interview With Playwright Joel Stone (published 2017-12-25) -- New Jersey Repertory Company presents the World Premiere of The Calling by Joel Stone from January 4th through February 4th in Long Branch. This play was commissioned by NJPAC's Stage Exchange in Association with the New Jersey Theatre Alliance and NJRep.

48) El Coqui Espectacular and the Bottle of Doom (published 2017-12-25) -- Playwright Matt Barbot knows what it's like to read comic books and yearn for a super hero that looks like the reflection he sees in the mirror. In El Coquí Espectácular and the Bottle of Doom, he deftly uses the super hero genre to explore questions of individual and national identity - including what it means to be "Latino" or "not Latino enough" — in contemporary America.  The play will have its World Premiere at Two River Theater from January 6 through February 4.

49) Experience a Holiday Tradition In A New Way (published 2017-12-20) -- Imagine being able to experience "It's a Wonderful Life" for the very first time again.

50) An Interview With Veronica Kuehn from "Elf, the Musical" at MSG (published 2017-12-11) -- The Madison Square Garden Company presents Elf, The Musical from December 13th through December 29th.  The musical, based on the hit film with Will Ferrell, tells the hilarious tale of Buddy, a young orphan child who mistakenly crawls into Santa's bag of gifts and is transported back to the North Pole. The cast is highlighted by George Wendt (of Cheers fame) as Santa, Eric Gratton as Buddy, and Veronica Kuehn from Spotswood as Jovie.  The production is directed by Sam Scalamoni, the Artistic Director of Skyline Theatre Company in Bergen County.

51) The Honeymooners (published 2017-09-22) -- Chances are if you're from the tri-state area you've grown up with The Honeymooners on television.  You may have watched the show during its original run or as sketches on The Jackie Gleason Show or Cavalcade of Stars where it began; or you could be one of the millions to grow up with the show as a staple on late night television reruns.  Whatever the case, the Kramdens and the Nortons are likely to be etched in your memory, but the two couples are about to come alive like never before.

52) The Net Will Appear (published 2017-09-22) -- Erin Mallon's The Net Will Appear is on stage at Mile Square Theater (MST) in Hoboken from September 13 through October 8. It's a funny story full of heart, in which two wonderful, eccentric people find true friendship. The production stars  film, TV, and stage star Richard Masur. New Jersey Stage had the opportunity to speak with Erin Mallon via email soon after she gave birth to her baby girl.

53) The Growing Stage Wants You To Dare To Dream This Season (published 2017-09-22) -- Introducing children to the theatre is important for many parents.  Unfortunately, some productions designed with kids in mind lead parents to steal glances at their watch as they wonder how much time is left in the show.  That's not the case at The Growing Stage. They may be known as the Children's Theatre of New Jersey, but their shows are not just for kids. The theatre, located in the Historic Palace Theatre in Netcong, strives to put on productions that the entire family will enjoy and the upcoming 2017-18 season continues that mission. 

54) What The Butler Saw (published 2017-08-22) -- ​​​​​​​The name Joe Orton may not be familiar to many American theatre fans, but in the mid 1960s he was a rising star in England.  Orton was an openly gay man during a time in which homosexuality was actively persecuted by the police.  His career was tragically cut short when his partner (Kenneth Halliwell who suffered from severe depression) brutally murdered Orton and then killed himself in 1967.  This occurred roughly one month after Orton finished the satirical comedy What the Butler Saw, which would be his final play.  It made its debut in London in 1969 and will have a rare performance in America at The Shakespeare Theatre of New Jersey in Madison.

55) A Year In The Trenches (published 2017-08-21) -- "If someone in the year 1916 told me that in 1917 I would be in the army, I would have thought him insane." - Charles Edward Dilkes. Dilkes was the inspiration behind A Year In The Trenches, a new play, written by James Rana and developed with Gayle Stahlhuth, Artistic Director of East Lynne Theater Company. It was commissioned by the New Jersey Historical Commission and the New Jersey State Council on the Arts to commemorate the 100th Anniversary of the United States entering World War I. The play will be performed by East Lynne Theater Company in Cape May from September 20 through October 14.

56) Skeleton Crew (published 2017-06-22) -- The issue of automation is one that politicians have a tendency to avoid.  It's easy to tell people that factories making outdated equipment like typewriters and rotary phones are no longer needed, but it's far more difficult to let people know that most jobs can be replaced by automation.  Automotive plants were among the first to have employees work side by side with robotic technology, and the evolution of the technology and the changes it has meant to the industry is the focus of Skeleton Crew by Dominique Morisseau.

57) Halftime With Don (published 2017-06-22) -- Retired NFL player Don Devers is a man who has had more surgeries than he can count, experiences violent outbursts, and relies on Post-It notes to offset his struggle with traumatic brain injury. Just when things seem their darkest, a desperate longtime fan arrives at his doorstep. But when devoted fan, Ed Ryan, appears at his doorstep, a series of events are put in motion that just may bring Don out of his self-imposed isolation and salvage his life.

58) Memories of George Street (published 2017-05-22) -- Of all the theatres in New Jersey, George Street Playhouse has always held a close place in my heart. Back in 2003, I launched a monthly print publication called Upstage Magazine. Even though we were based along the Jersey Shore, New Brunswick quickly became our adopted home base. And George Street was part of the magazine from the first issue in which we interviewed the actor Alan Rachins who was starring in Attacks on a Heart at the theatre.

59) Hit Her With The Skates (published 2017-04-24) -- "It was a time when we had our differences, but when it all came down to it you got out on that floor, whether it be the dance floor or the roller rink floor, and all of the difference melted away and we'd just come together and have fun," said Christine Rea, who wrote Hit Her with the Skates with her husband Rick Briskin.

60) Ambitious Theatre At Paper Mill (published 2017-04-24) -- Long before Paper Mill Playhouse received the 2016 Regional Theatre Tony Award, the theatre had been begun known as a place where shows heading to Broadway could be found first. The 2017-2018 season will continue that trend in a big way with 2 World Premieres and 2 East Coast Premieres on the schedule. While much of the buzz deals with Half Time, I'm excited to see what they do with The Honeymooners musical comedy.

61) Into The Rabbit Hole (published 2017-03-27) -- There are few things worse than the death of a child. One family's struggle with dealing with and overcoming their grief is the foundation of Rabbit Hole by David Lindsay-Abaire. The Pulitzer-Prize winning play is being performed by The Company Theatre Group in April.

62) Scott Moreau Is Back As The Man In Black (published 2017-03-25) -- Imagine being a fly on the wall during one of the most iconic moments in music history. The setting is Sun Records in Memphis in 1956 where an impromptu jam session involving Elvis Presley, Johnny Cash, Jerry Lee Lewis, and Carl Perkins takes place. It was a moment in time when the stars truly aligned. The story was immortalized in the musical Million Dollar Quartet, which is being presented at Paper Mill Playhouse.

63) How Will Theatre React To The Changing Political Climate? Playwright Perspective (published 2017-02-23) -- New Jersey Stage reached out to a pair of playwrights to get their take on how the current political climate might affect their work, whether they think it will affect others, and what it means to theatre as a whole. We spoke with Joseph M. Paprzyki and Bernardo Cubria.

64) How Will Theatre React To The Changing Political Climate? Artistic Director Perspective (published 2017-02-22) -- Not long after the presidential election, Vice President Mike Pence caught a performance of Hamilton on Broadway. Afterwards, Brandon Victor Dixon — who plays Aaron Burr — gave one of the show's patented closing speeches.

65) Nibbler (published 2017-02-22) -- It's the summer of 1992 in Medford, New Jersey. Adam and his friends are spending their last summer together before they all head off to college. One night while out drinking beers in the woods, they see a strange light and hear unusual sounds. As they encounter a mysterious visitor from another world, their lives are forever changed.

66) Original Theatre Thrives Along Jersey Shore (published 2016-12-27) -- Monmouth County lies an hour and a half drive from the heart of New York's theatre district. Nestled in Central New Jersey, it is home to Two River Theater and New Jersey Repertory Company. These two companies are building a solid reputation among the theatre world for producing original work and developing relationships with playwrights - a combination that is changing the way many think about regional theatre.

67) Hurricane Diane (published 2016-12-22) -- In Hurricane Diane, playwright Madeleine George reimagines the classic story of The Bacchae by having the Greek god Dionysus come down to earth as Diane, a lesbian permaculture gardener from Vermont. The play takes place today and is set, in a fantastical way, in Red Bank, NJ - the town where Two River Theater presents the play's World Premiere in January.

68) The Jag (published 2016-12-20) -- When a friend told Gino DiIorio that Jack Klugman was looking for a new project, the playwright came up with The Jag - a play loosely based upon his own father and his desire to fix up his classic Jaguar car. The play was written with Klugman in mind and sent to him. Gino says Klugman read it, liked it, but passed on the play. And he wasn't alone.

69) "Daddy Long Legs" Strides on to George Street Playhouse's Stage (published 2016-11-30) -- In this era of emails and instant communication, there is something beautiful about the art of letter writing. It harkens back to a period when people put more thought into every word, when future correspondence was looked upon with anticipation, mystery and intrigue. The question of whether or not someone could fall in love simply because of words themselves is one of the aspects of "Daddy Long Legs," a musical based on the classic novel by Jean Webster. George Street Playhouse presents the show from November 29 through December 24.

70) This Wonderful Life (published 2016-11-23) -- It's hard to imagine a discussion about Christmas movies without including It's a Wonderful Life. The iconic holiday film starring Jimmy Stewart has been a staple on television stations for decades. One mention of the film likely brings up images of your favorite scene or two, but do you remember how the entire film goes? Could you imagine being on stage, retelling the entire story, while keeping each character in a separate voice?

71) Mama's Boy - a look at Lee Harvey Oswald (published 2016-10-24) -- Regardless of when you were born, it's likely you have heard about Lee Harvey Oswald — the man who assassinated President Kennedy. He's one of the biggest villains in modern times; someone you could imagine created by the mind of William Shakespeare. But even Oswald had a family. More importantly, even Oswald had a mother and it turns out he was quite the "mama's boy."

72) Improve Your Business With Improv (published 2016-10-23) -- Fifteen years ago, Dreamcatcher Repertory Theatre performed their first improvisational production after ensemble member Dave Maulbeck brought the idea to the group. They've been doing it ever since under the name Multiple Personality Disorder. The company's improv troupe has attracted its own group of fans and helped improv become a key aspect of Dreamcatcher's educational programs.

73) The American Soldier (published 2016-09-26) -- In The American Soldier, a 55-minute tour de force, enhanced by an ingenious interplay of sound and lights, Douglas Taurel (Mr. Robot, Nurse Jackie, The Americans) enters into the personas of 14 veterans and their family members, telling their story of courage and sacrifice. The American Soldier exposes their flaws, and their scars, with both darkness and humor.

74) Sherlock Holmes and the Jersey Lily (published 2016-09-26) -- Sherlock Holmes is one of the most legendary characters in fiction. First created by British author Sir Arthur Conan Doyle in 1887, the character has enjoyed many resurgences of popularity throughout its history and is currently in the midst of another one. Thanks to recent films by Robert Downey, Jr. and Ian McKellen and the current BBC series Sherlock starring Benedict Cumberbatch, the sleuth has picked up a new generation of fans. Centenary Stage Company hopes those fans along with fans of all ages come out to see their production of Sherlock Holmes and the Case Of The Jersey Lily by Katie Forgette, which runs October 7-23 in Hackettstown.

75) An Interview With Douglas Taurel About "The American Soldier" (published 2016-09-01) -- In The American Soldier, a 55-minute tour de force, enhanced by an ingenious interplay of sound and lights, Douglas Taurel (Mr. Robot, Nurse Jackie, The Americans) enters into the personas of 14 veterans and their family members, telling their story of courage and sacrifice. The American Soldier exposes their flaws, and their scars, with both darkness and humor. It is not simply a play, but a journey through the American story, moments that resound with lasting meaning for both audiences old enough to remember, and those young enough to yearn for inspiration.

76) Las Cruces (published 2016-08-20) -- Set in the New Mexico desert, not far from the casinos and the spaceport, an enigmatic story of buried secrets, improbable friendship, and unexpected redemption follows Sheridan, a Connecticut man who has fled his life on the East Coast under mysterious circumstances, and Soledad, the wisecracking, teenage card player he befriends. That's the story behind Las Cruces by Vincent Delaney, which was the winner of the 2016 Premiere Stages Play Festival and receives a full production by Premiere Stages at Kean University in September.

77) The King Of East Jabip (published 2016-08-19) -- "My dad wanted me to write a play with a character that would be around his age," explained Kelly McCarthy. "He was interested in a character that he felt still had things in life he wanted to do and didn't want to give up just because he was older."

78) South Camden Loses Its Identity (published 2016-07-21) -- South Camden Theatre recently did the unthinkable. After 11 years of building a brand based upon high quality work centered around the identity of Camden itself, the theatre's Board of Directors fired Joseph M. Papryzcki — the company's Founder and Producing Artistic Director.

79) Joe Rapolla of Monmouth University talks about "Always, Patsy Cline" (published 2016-07-01) -- (WEST LONG BRANCH, NJ) -- Before Loretta and before Dolly, there was Patsy – Patsy Cline, whose hits like "Crazy" and "Sweet Dreams" heralded the cross-over of country music and pop. This summer, Shadow Lawn Stage, the professional theatre in residence at Monmouth University, will present Ted Swindley's ode to her: Always, Patsy Cline. Shadow Lawn Stage (at Monmouth University in West Long Branch) presents "Always, Patsy Cline" July 6-16.

80) An Interview With Reagan Richards: Always, Patsy Cline (published 2016-06-20) -- Before Loretta and before Dolly, there was Patsy – Patsy Cline, whose hits like "Crazy" and "Sweet Dreams" heralded the cross-over of country music and pop. Her legacy is remembered in the play Always, Patsy Cline by Ted Swindley. Directed by Maurice J. Moran, Shadow Lawn Stage's production stars Reagan Richards as Patsy and Katrina Ferguson as Louise.

81) Rodgers' Romance (published 2016-06-20) -- East Lynne Theater Company in Cape May presents the New Jersey premiere of Rodgers' Romance from June 15 to July 23. It's a musical revue of the work by Richard Rodgers, Lorenz Hart, and Oscar Hammerstein II. It's also not your standard musical revue - it's a trivia competition as well, with the winner of the night receiving a gift certificate to a local business. The production is also designed the way the songs would have been performed before the invention of microphones. Instead of amplification, the show utilizes the wonderful acoustics in The First Presbyterian Church of Cape May, where the theatre company calls home.

82) Paper Mill Playhouse Wins The 2016 Regional Theatre Tony Award (published 2016-05-19) -- Paper Mill Playhouse in Millburn has been on a rather magical run in recent years with productions like Honeymoon in Vegas, Les Misérables, Disney's Newsies, and The Bandstand launching national tours and going on to Broadway. Their work has been recognized by many in the industry and on June 12 the theatre will become the third in New Jersey history to win a Regional Theatre Tony Award, which is presented by The Broadway League and the American Theatre Wing.

83) SCTC Presents Rarely Performed Tennessee Williams Play (published 2016-04-20) -- I've been a fan of the great work done by South Camden Theatre Company (SCTC) for a while now. Not only does the company have an amazing theatre of its own, it attracts wonderful talent to perform rather intriguing plays. Last issue featured the theatre's "Shadows Of War" one-act festival of plays dealing with soldiers. I had the opportunity to see the plays and it was truly a remarkable night of theatre. Great acting, moving dialogue, and a successful collection of donations for homeless veterans that might have even exceeded the theatre's expectation.

84) Heathers, The Musical (published 2016-03-22) -- If you were a teenager in the eighties, there's a good chance you have a special bond with the cult classic film, Heathers. While the decade was filled with John Hughes films placed in a high school setting, there was only one film that went as far into the dark, sinister world of popular cliques like Heathers. This was a dark comedy if ever there was one, involving everything from bullying to teen suicide to violence in schools. But it also was hilarious and introduced dozens of catch phrases into the lexicon and became a film that often appears in lists of the top 5 teen comedies of all-time.

85) Ears On A Beatle (published 2016-03-22) -- On May 11, 1972, John Lennon and his wife Yoko Ono appeared on The Dick Cavett Show and dropped a bombshell on the nation. Lennon claimed that he was being followed and that his telephone was being tapped by the FBI. Fans of The Beatles believed his story while millions of others thought he was crazy. Evidence would later come out which proved he was telling the truth thanks to a 14 year court battle by Jon Weiner over a Freedom of Information request for Lennon's files.

86) Shadows Of War (published 2016-02-20) -- Four plays about four different wars and the battles veterans face long after leaving the battlefield; from World War II to Korea to Vietnam to Afghanistan, you'll go inside the lives of veterans in very personal ways when the South Camden Theatre Company presents "Shadows of War" - a collection of one act plays which will be take place across three days in March.

87) For Better Or Worse... (published 2016-02-20) -- In For Worse, playwright Deborah Rennard examines the question of marriage and fidelity in today's world. Thirty years and three daughters later, Peter informs his wife that he's been having an affair and has fallen in love. The admission came under pressure from his girlfriend who threatened to end the affair if he didn't leave his wife. He's under the impression that telling his wife about the affair will set him free, but he couldn't be more wrong.

88) OFFSEASON: Winter Words from the Jersey Shore Returns To Asbury Park (published 2016-02-08) -- Six years ago, James Dalton and Chris Rockwell debuted a show called OFFSEASON: Winter Words from the Jersey Shore at the original location for the Showroom in Asbury Park. The show featured both artists sharing stories, poems, and performing songs that celebrated life in local beach towns after the tourists have all left. While much of the region thinks the Shore simply closes up, locals know better and few know more about this than the two Ocean County natives behind this show.

89) An interview with Stacie Lents (published 2016-01-22) -- The issue of race on college campuses is looked at from the perspective of two groups of roommates in the same dorm room, separated by 50 years, in Stacie Lents' new play, College Colors. The play has its world premiere this February at Crossroads Theatre in New Brunswick. Lents, who is director of acting and the Barn Theater at Fairleigh Dickinson University, is a professional playwright and actor. New Jersey Stage spoke with her about the new play.

90) The Book Of D (published 2016-01-21) -- It's often said that divorce is hardest on the children. In The Book of D, playwright Cody Daigle-Orians examines how a young boy named D handles his parents going through a divorce during a period in which he is struggling to fit in at school. D becomes friends with Blu, who introduces him to the world of Greek mythology. Inside these myths, D begins to find himself. The play has its world premiere at The Growing Stage in Netcong from February 12 to February 21.

91) THE PAVILION: A 20th Class Reunion (published 2015-12-22) -- There's something about high school reunions to which everyone can relate. Whether you are the type that looks forward to them or avoids them like the plague; when that 20 year reunion notice comes in the mail it probably causes you to reflect on your life. Have you accomplished your goals? Did life turn out the way you thought it would? What if you made different choices?

92) An Interview With Joe DiPietro (published 2015-11-21) -- Award-winning playwright, Joe DiPietro, may live in New York City, but his Jersey roots have been apparent in many of his plays from the hit musical The Toxic Avenger to his latest work, The Second Mrs. Wilson. This play examines a look at a rather unique — and terrifying — period in the history of the United States when President Woodrow Wilson suffered a stroke and was essentially replaced by his second wife, Edith. This took place during a period in which America was debating about entering World War I and Wilson was trying to create the League of Nations. The play is currently running at George Street Playhouse in New Brunswick until November 29.

93) Relationships Can Be Murder (published 2015-11-21) -- In 1924, two wealthy, intelligent college students kidnapped and murdered a teenager in Chicago. The crime and its trial (led by famous defense attorney, Clarence Darrow) captivated the nation's attention. Nathan Freudenthal Leopold, Jr. and Richard Albert Loeb were the two behind the murder, which was the O.J. Simpson trial of its time. Their 'complicated' relationship is explored in the musical Thrill Me: The Leopold & Loeb Story, which has its New Jersey premiere at Luna Stage in December.

94) An Interview With Andrea Clinton About Murphy's Law: Group Therapy Gone Wild (published 2015-10-21) -- Murphy's Law: Group Therapy Gone Wild is a play by Andrea Clinton, niece of the legendary musician George Clinton. The place will have its world premiere November 13-15 at the Hamilton Stage at Union County Performing Arts Center in Rahway as part of Union County Advancing Community Theatre (UCACT) program.

95) Danger In The Sky (published 2015-10-19) -- If the truth is stranger than fiction, perhaps reality is more suspenseful. That premise is put to the test in the play Charlie Victor Romeo. Written by Robert Berger, Patrick Daniels, and Irving Gregory, the play opens the 11th season for South Camden Theatre Company in October.

96) Hiding Out In The Nether (published 2015-09-21) -- Imagine a world in which you could do whatever you wanted, including satisfying every desire, without any consequences? That's the premise behind The Nether by Jennifer Haley, which opens the season for Centenary Stage Company in October.

97) Reimagining Shakespeare (published 2015-09-20) -- In a rare departure from the classics, Shakespeare himself will make an appearance on stage in the next production at The Shakespeare Theatre of New Jersey. The company is presenting the New Jersey Premiere of Equivocation by Bill Cain from September 16 through October 4. The play takes us behind the scenes as Shakespeare is made an offer he cannot refuse by the Prime Minister of England.

98) Dead Man's Cell Phone (published 2015-08-20) -- In an almost empty cafe, a woman sits, drinking coffee, and writing a thank you letter. Next to her is a dead man. When his phone won't stop ringing, the woman decides to answer it and take a message. In doing so, her quiet life is turned upside-down as she's thrust into a world of mysterious strangers, shady business deals, and the potential for true love. This is the story of Dead Man's Cell Phone, a play by Sarah Ruhl that will be presented by Cape May Stage this September.

99) A Twist Of Lemmon (published 2015-07-18) -- "All my life, the one question I was asked was, 'What was it like to be Jack Lemmon's Son?'" explained Chris Lemmon. "It's taken me a lifetime to finally find that answer."

100) By The Water: A play about Hurricane Sandy by Sharyn Rothstein (published 2015-07-18) -- The images of devastation caused by Hurricane Sandy will never be forgotten by those whose towns were ravaged. Sharyn Rothstein's play, By the Water, begins with that image up close and personal. The audience meets the Murphy family whose Staten Island home has been destroyed and who has to choose between agreeing to the government's buyout program or ruining the chance for government assistance for their neighbors. In their town, everybody has to be part of the buyout program or no one will be.

101) An Interview With Jo Wymer of HAIRSPRAY (published 2015-07-15) -- (MANASQUAN, NJ) -- "Hairspray," based on the New Line Cinema film written and directed by John Waters, ran for more than 2,600 performances on Broadway between 2002 and 2009. Featuring music written by Marc Shaiman with lyrics by Marc Shaiman and Scott Wittman. The Algonquin Arts Theatre in Manasquan brings this Tony-Award winning musical back to the stage with 6 performances (July 17-19 and July 24-26). You can save $7 off full-price tickets when you use the code "NJSTAGE" at all points of purchase.

102) Director Vince Parrillo Talks About The Comedy Of Errors At Bergen Shakespeare (published 2015-06-24) -- The Comedy of Errors is one of the Bard's funnest and funniest shows, beloved by audiences for over 400 years. In the play, Two sets of identical twins separated at birth, an old merchant with a short stay of execution, a goldsmith itching to get paid, sisters in love with the same man (or so they think), a hideous kitchen maid, a high maintenance courtesan, henchmen and hired goons, mishaps and loads of mistaken identity...and it all happens over the course of a single day!

103) Wendie Malick: From One Hit Series To Another (published 2015-06-16) -- Wendie Malick stars alongside Gary Cole (Office Space) in Closure at New Jersey Repertory Company this month. Born in Buffalo, NY, Malick has an extensive resume of roles on stage, films, and television, including three long-running series (HBO's Dream On in the early 90s, Just Shoot Me! in the late 90s, and TV Land's Hot In Cleveland which began in 2010 and had its series ending episode in June. With a role in the upcoming show, Rush Hour (based on the hit film franchise), there's a good chance the Golden Globe and Emmy Award Nominee might be part of another long-running series. New Jersey Stage caught up with Malick to find out what it's like for the cast when a show ends after a long run.

104) Mr. Lincoln (published 2015-06-16) -- "Lincoln was a man who was President of the United States during the bloodiest conflict in this country," said Gayle Stahlhuth, Artistic Director of East Lynne Theater Company. "He tried to prevent war, but once in it, he did all he could to win the war and reunite the country. The mounting loss of lives on both sides deeply affected him. At the same time, he had to deal publicly with accusations by those who thought his wife, Mary, was a spy for the South, living in the White House."

105) NJ Rep Continues To Lure Big Stars (published 2015-06-16) -- For nearly two decades, New Jersey Repertory Company has been on a mission to bring new plays to life. To date, the theatre has produced over 100 works with many seeing their world premieres at the tiny playhouse along the Jersey Shore. The company's dedication to new plays has always been respected in the industry, but is beginning to attract the attention of stage, film, and television stars who rarely are seen in theatres this size.

106) The Graduate (published 2015-05-20) -- Chances are you've seen the seminal sixties film, if you haven't you should. It's the film that made Dustin Hoffman a star and helped cement Anne Bancroft as the ultimate seductress. In 2007, the American Film Institute's (AFI) ranked The Graduate as #17 in a list of the 100 greatest American movies of all time.

107) Red Hot Patriot: The Kick-Ass Wit of Molly Ivins Comes To Cape May Stage (published 2015-05-20) -- Molly Ivins was a no-holds-barred newspaper columnist from Texas who had a widely read syndicated column and helped inspire a generation of female journalists. Red Hot Patriot: The Kick-Ass Wit of Molly Ivins celebrates this rowdy satirist and her courage and tenacity.

108) Summer Of '77 (published 2015-04-20) -- Tar Beach revolves around sixteen year old Mary Claire and her best friend Mary Francis as they begin the day sunning themselves on the roof of an Ozone Park row house. Claire's younger sister Reenie is searching for her lost Greek Mythology class project, while their parents are consumed by the battles of their troubled marriage. The boy crazy girls hatch a plan to stay out all night, but an overstressed electrical grid leads to a city-wide blackout and a sudden loss of innocence.

109) The Realization of Emily Linder (published 2015-04-20) -- Richard Strand penned Butler, one of the best new works to premiere last year. He returns to NJ Rep in April with The Realization of Emily Linder, a comic-drama about an eccentric, retired university professor who has come to the "realization" that she knows the exact day that she will pass away.

110) Dreamgirls (published 2015-04-20) -- "We try to do things we think are innovative and interesting and we don't run away from them because of their size," explained Sam Scalamoni, Artistic Director of Skyline Theatre Company in Fair Lawn, NJ. This April, the company presents Dreamgirls, winner of six Tony Awards, which is based on R&B acts like The Supremes, The Shirelles, James Brown, and Jackie Wilson.

111) An Interview With Marcus Yi, Author of Micro Shrimp (published 2015-03-19) -- Chances are that when Marcus Yi's parents first bought him a microscope they never expected it would lead to a musical involving dancing shrimp, but that's exactly what happened. His play, Micro Shrimp, won the 2014 New Jersey Playwright's Contest held each year by William Paterson University and will have its world premiere March 31 through April 18 at the Hunziker Black Box Theatre.

112) And Then Came Tango (published 2015-02-22) -- The Growing Stage isn't one to shy away from a little controversy. Based in Netcong, the theatre performs productions for young audiences with a twist — they treat young audiences as adults. That mission was upheld when Emily Freeman's And Then Came Tango was chosen as the winner of their 2014 New Play Reading Festival. The play, which deals with the subject of two gay penguins, faced pressure by conservative groups a few years back when an early version was being produced in Austin, Texas. The Growing Stage doesn't expect any such problems in New Jersey, but is committed to presenting the work regardless of what comes up.

113) Fortune Cookies (published 2015-02-22) -- This is the 10th season for South Camden Theatre Company and they call it "A Season of Faith." The neighborhood around the theater has improved dramatically over the years and the company has played a major role in the revitalization. Each of the productions this season has dealt with faith in a unique way. In Fortune Cookies, the company looks at how the audience has kept its faith in the theater. The play, written by Joseph M. Paprzycki, was first performed in 2007 back when the company's home was the basement of Sacred Heart Church. In the years that followed, the play was always the most requested work by the audience. To thank the people who have kept coming back year after year, the theatre decided to bring the production back and give it the type of production that wasn't possible the first time around.

114) Michael Luwoye Talks About The Big 30 and "Tick, Tick...BOOM!" (published 2015-01-26) -- American Theater Group, New Jersey's newest professional theater company, is presenting Jonathan Larson's rock musical tick, tick...BOOM! January 28 through February 8 at Hamilton Stage (360 Hamilton Street) in Rahway. The play deals with a struggling artist who is trying to keep it all together; his girlfriend, his childhood buddy… and turning thirty, all while trying to write the next great american musical. Before there Jonathan Larson became a household name with RENT, there was tick, tick...BOOM -- his own story.

115) Nicholas Park Talks About "tick, tick...BOOM!" (published 2015-01-26) -- American Theater Group, New Jersey's newest professional theater company, is presenting Jonathan Larson's rock musical tick, tick...BOOM! January 28 through February 8 at Hamilton Stage (360 Hamilton Street) in Rahway. The play deals with a struggling artist who is trying to keep it all together; his girlfriend, his childhood buddy… and turning thirty, all while trying to write the next great american musical. Before there Jonathan Larson became a household name with RENT, there was tick, tick...BOOM -- his own story.

116) Ellis County Has An Arts Grant... Who Is The Most Deserving? (published 2015-01-18) -- Did you ever wish you could pullback the curtain and get a glimpse behind the scenes of an arts committee debating who should receive grant money? It's a process that befuddles many, including artists and those who often decry the winning works as controversial or not something they believe was art. In Catherine Trieschmann's play, The Most Deserving, we get to see the Ellis County Arts Council of Kansas debate how to award $20,000 to a local artist with an "under-represented American voice."

117) Ellen Lewis Has Her Own Gun Story To Share (published 2015-01-18) -- For about a decade, Ellen Lewis wrestled with a story she didn't want to tell. Eventually, she realized she had to tell it. It's a story about guns and her husband and why her husband is no longer alive. If you think she became 100 percent anti-gun, you'd be wrong. Lewis grew up in rural Oregon in an area where everybody had guns. She's also spent time living on both coasts and heard from people on both sides of the issue. Her play, The Gun Show, attempts to tell the story from a human perspective — one that's conflicted and sees how normal people could disagree on the issue. Her goal is simply to start a conversation about guns, an honest conversation.

118) Catch Me If You Can (published 2014-12-19) -- Kids often dream of running away and going on a wild adventure, but Frank Abagnale, Jr. actually did. The story of how he spent years posing as a pilot, doctor, and lawyer while living a life of luxury thanks to forged checks was revealed in his book Catch Me If You Can. It was later turned into a major Hollywood film starring Leonardo DiCaprio and Tom Hanks, and brought to Broadway as a musical several years later, earning 4 Tony Award nominations including Best Musical. The Eagle Theatre in Hammonton will take Frank's story to a new level when it presents a unique multimedia version of the play in January.

119) Swimming At The Ritz (published 2014-12-19) -- Pamela Churchill Hayward Harriman, the ultimate party girl, has been living an idyllic life at the luxurious Ritz in Paris for the past several years accompanied by her young Italian valet, and has been spending her and her stepchildren's vast inheritance on paintings, clothing, jewels, furs, champagne (her day-to-day necessities). But her stepchildren's attorneys are about to shut her down. On the verge of losing everything, with the creditors literally at her door, Pamela reveals her journey from man-to-man and bed-to-bed, in a funny, poignant tour-de-force.

120) The Fabulous Lipitones (published 2014-11-21) -- Imagine three white, middle-aged, guys from Ohio that are part of a barbershop quartet who have just lost their fourth member who died while singing the high B flat in competition. They suddenly find themselves scrambling to find a tenor before the nationals. As luck would have it, they hear an amazing voice in the background of a telephone conversation. The three agree to take on the voice as their fourth member, but when they meet him in person he looks a bit different than expected.

121) Another Side of Paradise (published 2014-11-21) -- Few places on earth had as much to do with the success of F. Scott Fitzgerald as Princeton University. It was there that a young writer fell in love with the woman who would serve as inspiration for one of his most famous characters and where the seeds of his first novel were sown. The Underclassman, a new play by Peter Mills and Cara Reichel, running now through November 30 at The Duke on 42nd Street in New York City, takes a look at this pivotal time in Fitzgerald's life.

122) Paper Mill Presents Elf (published 2014-11-21) -- Every year a handful of new Christmas films are released with the hopes of becoming the next Christmas Carol, Rudolph the Red-Nosed Reindeer, or A Christmas Story- films that usher in the season and become ingrained in our lives. Most simply join the never-ending marathons on cable tv for the holidays, but every now and then one breaks through and gets a strong following. And just when it seemed as though A Christmas Story might be the last pure Christmas classic, Elf came along in 2003. Starring Will Ferrell, the film was so full of Christmas magic and originality that it became an instant classic. Seven years later, Elf the Musical landed on Broadway.

123) Raymond McAnally Talks About SIZE MATTERS (published 2014-11-08) -- American Theater Group, New Jersey's newest professional theater company, opens their 2014-2015 season with the East Coast premiere of Raymond McAnally's one-man show, SIZE MATTERS. The production runs November 12 through November 23 at the Hamilton Stage at Union County Performing Arts Center (360 Hamilton Street) in Rahway, NJ.

124) Dreamcatcher Turns 20! (published 2014-09-20) -- Dreamcatcher Repertory Theatre is a professional ensemble company in Summit, NJ that presents a mix of new plays and world/New Jersey premieres each season. The company is celebrating its 20th anniversary season this year. New Jersey Stage spoke with Laura Ekstrand, the company's Artistic Director, about the new season and the company's mission.

125) Within The Law: East Lynne Theater Revives An Early Broadway Hit (published 2014-09-20) -- The theme of this year's season at East Lynne Theater Company in Cape May is "What is legal?" That theme continues with Bayard Veiller's "Within The Law". It's a play that was one of the most popular on Broadway in the early 20th century but is rarely produced today. The plot involves Mary Turner, a store clerk who is wrongly convicted for stealing and given a prison sentence to make her an "example" to other employees. While behind bars, she learns how to be a real criminal. When her prison term is over, she seeks revenge on those who wronged her while staying within the boundaries of the law.

126) Changing The Way People Look At Camden (published 2014-09-20) -- Starting any theater company is a risky venture. Imagine trying to start one in a city with a heavily damaged reputation like Camden. Joseph M. Paprzycki was given a golden opportunity to do just that and the Camden native jumped at the chance. Ten years later, the theater company is going strong and is bringing people to the city - many, for the first time in years, if ever.

127) Dan Lauria: Dinner With The Boys (published 2014-09-20) -- Dan Lauria says he doesn't like to look back, but it's hard not to imagine his old friends Charles Durning, Jack Klugman, Dom Del Louise, and Peter Falk during "Dinner With The Boys", a new play Lauria wrote and stars in at New Jersey Repertory Company in Long Branch. The play, which was originally written with those four actors in mind, runs until October 5 and is one of the hottest theater tickets in the state. Nearly every performance was sold out before the run began, a first for the company.

128) Genetic Testing Sends Janice Underwater (published 2014-08-18) -- Clare Drobot, resident dramaturg and producing associate for Janice Underwater, described it as sort of a coming of age story for a woman in her thirties. I think that's a good way of looking at it. Janice is going through hard times. She gets a letter from her schizophrenic mother, whom she hasn't seen in twenty years. Her father shows possible early signs of Alzheimer's disease. She avoids dealing with either situation. Instead, she mails out some genetic tests she got online and the anxiety this creates leads to a blowup at work and triggers visions of her mother, which occur throughout the play. She tries to find paying work as a visual artist (her true passion), make her rent, maintain her sanity, and make the right choices for herself and her family as she waits for these test results. She even initiates a romance with her troubled super along the way. Things don't turn out as she expected.

129) Cape May & Ghosts... Perfect Together (published 2014-08-18) -- There's just something about ghosts and Cape May. The seashore town has ghost walking tours, ghost trolley tours, even haunted restaurants. And from now through September 19, the town also features a production of Noel Coward's "Blithe Spirit" - a play about a zany medium (played by Jennifer Harmon) that accidentally stirs up the temperamental ghost of a novelist's first wife after a seance that goes awry.

130) An interview with Robert Caisley (published 2014-07-18) -- Sara Fine's having a bad week. The light bulbs in her apartment keep burning out; the aquarium is perpetually full of dead fish; the cat's gone AWOL, again, and her blind, elderly father -- who chased off her last beau -- is immediately suspicious of Tom, the new neighbor, a TSA agent who just brought Sara home from the emergency room on New Year's Eve with a fractured 5th metatarsal. As Tom's attraction to Sara intensifies, he learns of an increasingly bizarre streak of bad luck that's been haunting Sara for years – twenty two years to be precise.

131) An Interview with John G. Williams (published 2014-06-29) -- Butler by Richard Strand is in its final two weeks at New Jersey Repertory Company (in Long Branch). The play tells the true life story of Benjamin Butler, a lawyer turned Major General during the start of the Civil War, who is in charge of Fort Monroe, a Union hold-out in Virginia. Shepard Mallory, played by John G. Williams, is an escaped slave who seeks sanctuary at the fort. Unfortunately, the law of the land still allows for slavery and his owner seeks to have him returned. It's a wonderful play that mixes drama with comedy to great effect, while telling an amazing historical story that deserves to be told.

132) Ken Davenport Talks About Getting The Band Back Together (published 2013-09-16) -- Ken's new musical, "Getting the Band Back Together", makes its debut at George Street Playhouse in New Brunswick this month. The play revolves around Mitch Martino who is 40 and has just been fired from his job on Wall Street. He moves back to Mom's house in Sayreville, NJ and reconnects with the old gang for en epic high-stakes battle of the bands.

133) Catching Up With James Dalton: Off Broadway Debut (published 2012-08-09) -- NewJerseyStage.com had the opportunity to talk with singer-songwriter James Dalton (aka JPAT) hours before he made his long-awaited New York City theatre debut in a production called "Mirror, Mirror".

134) Hobo Poetry, Sword Swallowers, Live Music and Beautiful Women (published 2005-04-01) -- Sometimes in order to do something different you have to dig into the past and that's exactly what the Yard Dogs Road Show is all about. Born from the old saloon vaudeville shows that toured the Wild West in the late 1800s, the show combines the elements of saloon vaudeville and noir burlesque. In other words - anything goes.

135) An interview with Playwright Mike Folie (published 2004-05-01) -- Mike Folie is a playwright currently living in New York. He is the Playwright-In-Residence for the New Jersey Repertory Theatre Company in Long Branch. Some of his recent productions there have included Naked by the River, Panama, An Unhappy Woman, Slave Shack and The Adjustment. I spoke with Folie about Lemonade, his current production being run at NJ?Rep now through June 6th.

136) Interview with Alan Rachins (published 2003-10-01) -- Alan Rachins recently finished the fifth and final year of the hit television show, "Dharma & Greg" where he played the hippie father, Larry Finklestein. Before that he had a long-running role as attorney Douglas Brackman on "L.A. Law." In addition to his television work, Alan has been in several films and theatrical productions across the country. He is currently starring in the world premiere play, "Attacks on a Heart" playing by George Street Playhouse. Alan spoke to me via phone before one of his rehearsals.

137) An Interview With Sarah Litzsinger (published 0000-00-00) -- Broadway veteran returns to George Street In The Last Five Years running until May 15th

138) An Interview with Ruth Wolff (published 0000-00-00) -- An interview with Ruth Wolff, the author of "Beyond Gravity."

139) From The West Wing To George Street (published 0000-00-00) -- A conversation with Emmy Award winning actor, Richard Schiff, who will be returning to the stage in George Street Playhouse's production of "Underneath The Lintel". Schiff is best known for his work as Toby Ziegler on NBC's acclaimed drama "The West Wing". We caught up with Schiff as he was rehearsing shortly before the Christmas holiday.

140) Paul Benedict As Scrooge... Brilliant! (published 0000-00-00) -- You probably know him best as Bentley on "The Jeffersons" but Paul Benedict has had a truly remarkable acting career. His body of work includes films like "The Freshman", "The Addams Family", and "Waiting For Guffman". His stage credits include runs on Broadway in Eugene O'Neill's Hughie (opposite Al Pacino), Meredith Willson's The Music Man, Terrence McNally's Bad Habits, and William Shakespeare's Richard III. This December, Benedict tackles a role from one of his favorite novels of all-time, "A Christmas Carol" when he becomes this year's Scrooge in McCarter Theatre's annual production of the holiday classic.

141) The Rites Of Passage (published 0000-00-00) -- Yes Virginia, there is a professional theatre company in Trenton, New Jersey. Passage Theatre may not be a household name yet, but it's working on it and the company is proud to be celebrating its 20th anniversary this season.

142) Pandora Talks About Samuraization (published 0000-00-00) -- An interview with the author of Samuraization.

143) A One Woman, One Barbie Play (published 0000-00-00) -- The Playwrights Theatre in Madison, New Jersey will present the New Jersey premiere of "When Something Wonderful Ends" by Sherry Kramer in April. The play is affectionately referred to as a 'one-woman, one Barbie play'. That one-woman is Bonnie Black.

144) Mary Jane Is A True Original (published 0000-00-00) -- Mary Jane Ajodah's New York debut is about a singer named Sally Clanton who has a dream of making something out of her life. After talking with Mary Jane, I have no doubts that she's not Sally. She may be still in high school, but she's already hitting it big.

145) An Interview with Playwright Mary Fengar Gail (published 0000-00-00) -- An interview with the author of Touch of Rapture.

146) Mark Nelson Plays Charlotte & Many More (published 0000-00-00) -- When you first start out as a writer, people sometimes give you a bit of advice based on their own experiences - don't get too close to your idols because you might not like what you see. Those words came to mind as I read about the journey playwright Doug Wright embarked on while creating I Am My Own Wife.

147) An Interview with Director, Kemati Porter (published 0000-00-00) -- An interview with Kemati Porter, director, of The Deacons.

148) Katharine Houghtonon BOOKENDS (published 0000-00-00) -- NJ Repertory Theatre in Long Branch presents another world premiere play this month. This time around it's a musical called BOOKENDS written by the playwright/actress Katharine Houghton.

149) John Lloyd Young Becomes Talk Of The Town (published 0000-00-00) -- A year ago, John Lloyd Young was an usher handing out programs at a Broadway theatre. As Frankie Valli sang, "close and yet so far." One year later, Young portrays Valli in one of the hottest hits of the Broadway season, "Jersey Boys." What a difference a year makes. Instead of being frustrated at seeing others on stage where he wanted to be, Young is now one of Broadway's rising stars and a hero to ushers everywhere!

150) Jim Walton Talks About Souvenir (published 0000-00-00) -- George Street Playhouse is bringing a pair of Broadway veterans to New Brunswick for Souvenir, their latest production that will run from February 27th through March 25th. The play features Liz McCartney (Mamma Mia, Thoroughly Modern Millie) and Jim Walton (Merrily We Roll Along, And The World Goes Round) as the society doyenne and aspiring singer Florence Foster Jenkins and her accompanist Cosme. The kicker is that Florence sings really, really badly. We're talking American Idol first week bad, but she's convinced she can do it.

151) Spotlight On Janine Squillari (published 0000-00-00) -- Have you ever been set up on a really bad blind date? Janine Squillari almost was, but a pre-date phone call spared her an awful night out. Little did she know just how much that phone call would change her life.

152) Jack Klugman & Paul Dooley: Legendary actors join up in The Sunshine Boys at George Street Playhouse (published 0000-00-00) -- I'm sitting at a table with actors Jack Klugman and Paul Dooley totally lost in the stories of Broadway's past that they're throwing around. The two men have worked with just about every actor and director under the sun and are currently in rehearsals for Neil Simon's The Sunshine Boys, which will run at George Street Playhouse in New Brunswick from October 16 through November 11, 2007.

153) Jack & Tony: A Not So Odd Couple After all (published 0000-00-00) -- Actors generally have to do a little research for their roles to really understand their characters. Jack Klugman, on the other hand, didn't need to look any further than his own life to play Benny Silverman in The Value Of Names. Silverman is a retired actor whose career was derailed when Leo Gershen named him in front of the House Un-American Activities Committee. Years later, Silverman is faced with the prospect of his daughter performing in a play directed by Gershen. While Klugman never had to go in front of the Committee and was never blacklisted, he worked with and knew many who were.

154) An Interview With The Stars of Tour de Farce (published 0000-00-00) -- An interview with Prentiss Benjamin and Ames Adamson, who star in "Tour de Farce" at New Jersey Repertory Company, after their final show of the first weekend.

155) Interview with Playwright Gino Dilorio (published 0000-00-00) -- Gino Dilorio is quickly making a name for himself in the playwriting world. The Clark University Professor has his latest work, Apostacy, currently running at the New Jersey Repertory Company in Long Branch. His play, The Hard Way, won 1st place in the BBC's 2005 International Playwriting Competition and was one of just 3 plays chosen in the Utah Shakespeare Festival's New Plays in Progress Series. Other highlights include winning a Berilla Kerr Award for Playwriting and having his "Winterizing the Summer House" chosen as one of the top 10 plays in the 2002 Writer's Digest's national play competition.

156) 10 Years On The Banks (published 0000-00-00) -- An Interview With David Saint, The Artistic Director of George Street Playhouse Who Is Starting His 10th Year In New Brunswick

157) Dan Lauria Wants To Bring Theatre Back To Its Wonder Years (published 0000-00-00) -- The theatre needs more people like Dan Lauria. He's best known for his role as the father on TV's "The Wonder Years", but, in addition to his work in television and movies, he's a true champion of the theatre. More importantly, he's a true champion of new theatre.

158) Interview with Charles Evered (published 0000-00-00) -- Charles Evered is a playwright and journalist who took his degrees from Rutgers and Yale University. Presently, he is an Assistant Professor at Emerson College in Boston. The world premiere of his play Celadine recently took place at George Street Playhouse in New Brunswick. The show is scheduled to run until December 12th. I spoke to Evered about the play and his wonderfully detailed female characters - a place few male writers dare to go yet a place where Evered seems to be succeeding greatly.

159) A Look Inside The Set With Carrie Mossman (published 0000-00-00) -- Every now and then when people leave the theatre the design of the stage is on their mind. That was the case after the opening night of New Jersey Rep's production of Touch of Rapture. As the groups gathered to talk about the play, the production's sparse yet effective set design came up often in conversation. Set design is something that often gets overlooked, but set design is a very important part of each production.

160) The Men In Blue (published 0000-00-00) -- The Blue Man Group is truly one of the most remarkable entertainment stories in a long time. The men draped in blue paint perform their brand of performance art / musical theater in cities around the world (New York, Boston, Chicago, Las Vegas, Orlando, Berlin, Oberhausen - Tokyo will open in December) and present special shows that tour the planet as well. Their latest show, "How To Be A Megastar Tour 2.1" will roll into the Sovereign Bank Arena in Trenton, NJ on November 9, 2007. I recently spoke with Jeff Turlick, a long-time member, about the organization, the current show, and the phenomenon that is Blue Man Group.

161) Arthur Giron on Love and Murder (published 0000-00-00) -- Arthur Giron is one of the top contemporary playwrights in the country. His plays are performed continuously throughout America. He was awarded the Los Angeles Critics Drama-League Prize for "Outstanding Achievement in Playwriting" for his play, "Becoming Memories". A former Head of the Graduate Playwriting Program at Carnegie Mellon University, he has taught workshops across the land. His latest play is called "Love and Murder" and it will be premiering in April at NJ Rep.

162) Andrew McCarthy's Second Act (published 0000-00-00) -- The voice on the other side of the phone sounded so familiar, yet we had never met. It was then that I realized that one of the interviews we sought for this issue was about to begin. An interview I wasn't sure was going to happen. Thankfully it was an interview with someone who most of my generation grew up with, so what to ask wasn't very difficult.

163) An interview with Playwright Mike Folie (published 0000-00-00) -- Mike Folie is a playwright currently living in New York. He is the Playwright-In-Residence for the New Jersey Repertory Theatre Company in Long Branch. Some of his recent productions there have included Naked by the River, Panama, An Unhappy Woman, Slave Shack and The Adjustment. I spoke with Folie about Lemonade, his current production being run at NJ?Rep now through June 6th.

164) Ethan McSweeney (published 0000-00-00) -- Ethan McSweeney is one of the fastest rising directors in theatre. Only in his early thirties, he has already directed both on and Off-Broadway as well as regional productions around the country. His affiliation with George Street Playhouse began during the 2000-2001 season and since 2001 he has been GSP's Associate Director.

There are hundreds of stories linked on the right. It's nice to finally have them all collected in one place.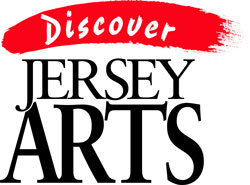 written for Jersey Arts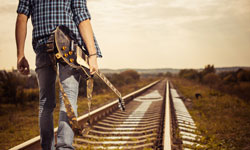 Music: features | reviews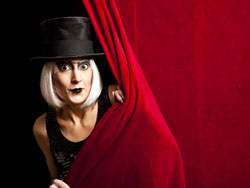 Theatre: features | reviews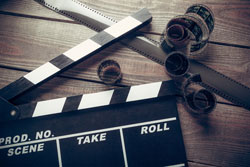 Film/TV | Comedy | Dance | Art