ART ARTICLES FROM OVER THE YEARS

1) Chris Rockwell Talks About Soup Can Magazine (published 2021-04-05) -- There are certain people around the state that New Jersey Stage likes to keep an eye on and Chris Rockwell is one of them.  He's a spoken word poet and hip-hop artist from the Jersey Shore who has organized cultural events throughout the tri-state area for over a decade. His latest project is called Soup Can Magazine, a printed publication featuring poetry and art which will be published quarterly. We reached out to him to learn more about the magazine.

2) New Exhibits at Montclair Art Museum Reimagine Norman Rockwell and Spotlight Recent Acquisitions (published 2021-02-19) -- Two new exhibits launched in February at the Montclair Art Museum, which is reopened to the public in a limited fashion due to the pandemic. "Fragile Freedoms: Maggie Meiners Revisits Rockwell" is an especially timely exhibit that reimagines the iconic work of Norman Rockwell through the eyes of modern America. Meanwhile, "New York To New Mexico: New Acquisitions" spotlights some of the museum's acquisitions of American and Native American art in the past few years.

3) The Outsider Art of Donald T. Dunphy (published 2020-12-31) -- "The Outsider Art of Donald T. Dunphy" was released in December 2020.  The Middletown based artist passed away in October 2019 at the age of 82.   He had never expressed an interest in artistic expression until his late 70s after his wife had passed away and he picked up the paints she once used.  What happened next was a lesson in how art can heal and people can grow.  It's a book of artwork compiled by his son in the months that followed to let his father's work and his story be known.

4) This Week In The Arts: 9/25/20 (published 2020-09-25) -- Here's a look at five big stories in the arts this past week and links to the feature articles run at New Jersey Stage. This week includes news about the Metropolitan Opera, Showroom Cinemas, Bruce Springsteen, The Princeton Festival, and NJ Stage Magazine.

5) Art Against Racism (published 2020-09-22) -- Since the murder of George Floyd, artworks protesting police violence against Black lives have emerged all over the world. Art Against Racism: Memorial.Monument.Movement is a nationwide virtual exhibition created in response to this issue and will be presented on a groundbreaking video platform beginning October 3 at 5:00pm EST, just in time to get out the vote.

6) Light In An Era Of Darkness (a letter from the publisher) (published 2020-03-23) -- When the South X Southwest music festival in Austin was cancelled, the COVID-19 pandemic became very real to millions of people.  One after another, major events became cancelled or postponed.  The Montclair Film Festival was one of the first big names in New Jersey to cancel, but it was far from the last. Some vowed to return later in the year or tried going virtual like the Garden State Film Festival, but the situation remained the same - nothing was going to be normal for quite a while.

7) Social Justice and The Quilts of Angola Prison (published 2019-11-07) -- "I have not given up. I'm here and I want outta here, but, in the meantime, I will create." That's the message Maureen Kelleher says she gets from the quilts created by prison inmates. While it may be surprising to learn that people serving life sentences are quilters, it's a wonderful way for them to express their humanity. Kelleher, an artist, activist, and private investigator, is the curator of an exhibit showcasing quilts created by inmates who first began making quilts through their work as volunteers in the prison hospice project.

8) "Four Women from Trenton" at The Center for Contemporary Art (published 2019-10-04) -- Decades before Trenton's first Art All Night, the Trenton Artists Workshop Association was created to promote local artists. On view now, works from several TAWA artists are on display at The Center for Contemporary Art in an exhibit entitled "Four Women from Trenton," which was curated by Mel Leipzig - a name synonymous with Trenton's art scene. The exhibit runs through October 26 in Bedminster.

9) Hello Darkness, My Old Friend (published 2019-05-27) -- Imagine spending four months on the other side of the world in a place where the sun doesn't rise for about nine weeks. That's where New Jersey natives Matthew Runciman and Danielle Galietti found themselves as they created interdisciplinary, multi-sensorial artwork in Iceland.   

10) From Immigrant To Street Artist: A Look At Joshua Lance (published 2019-05-27) -- Street painters have been around for centuries, but are still rare in New Jersey.  If you wander around Lambertville this summer you might see one at work.  His name is Joshua Lance and even though he's a native to the town, he's painted all over the globe including stints in several area of Asia and Europe. 

11) Heather Ujiie Explores "Terra Incognita" At Rowan University Art Gallery (published 2018-10-18) -- "My life's mission is to challenge myself to go to new places," said Heather Ujiie, a Bucks County, PA, multimedia artist whose latest work, "Terra Incognita," is on display at the Rowan University Art Gallery now through November 17, 2018.

12) The Healing Power of Art (published 2018-08-25) -- Entering the office to see a neurologist can be a terrifying experience.  I know because I've had to do it for years.  Thankfully, when I see my doctor I am surrounded by his photographs on the walls. It's more than a hobby for Dr. Noah Gilson, it's a lifelong passion.

13) Hoboken's Field Colony (published 2018-04-23) -- Throughout history, artists have consistently helped revive downtrodden city areas into vibrant locations, bursting with life. Unfortunately their reward has often been rents too high for the artists to remain in the area.  And so they move out to a new city or area of a city and watch the process repeat.  Aaron Boucher and Laura Vaccarella opened Field Colony in November 2017 to help prevent the cycle from happening to artists in Hoboken.

14) Celebrate Geekdom at Camden Comic Con (published 2018-04-11) -- "If you feel you are geeky about anything in pop culture, you will find something here for you," said Miranda J. Powell, talking about Camden Comic Con.

15) Princeton University Celebrates The New Lewis Center Complex With A Festival of the Arts (published 2017-10-03) -- Strolling through the Princeton University campus for the first time leaves many awestruck at the beauty of the buildings. While many of the structures contain a neo-Gothic style, over the years several modern buildings have been built alongside them. The latest is the Peter B. Lewis Center for the Arts complex, which is being introduced to the public with the multi-day Festival of the Arts from October 5-8. Designed to match the size and shape of existing campus structures, the new complex is a welcome addition that will benefit all of the arts programs at the university.

16) New Brunswick Invests In The Arts (published 2017-08-21) -- For decades, New Brunswick has been one of the most vibrant arts towns in the state, but the city is just getting started.  Construction has begun on the New Brunswick Performing Arts Center, an exciting project which will help cement the city's "theatre row" as a premier destination for the arts.

17) Art + Autism at Monmouth University (published 2017-04-04) -- For those living with Autism Spectrum Disorder, art may be their only mode of communication. One end of the spectrum includes those who are the most isolated and who literally live in their own world. Yet, even if they are unable to write or speak, some are able to create art which offers a glimpse of the person inside. For those at the other end of the spectrum who are much more functional, artwork shows how strong their abilities can be.

18) King For A Day (published 2016-07-21) -- When Erin Feinberg first visited Memphis, her jaw dropped. Everywhere she looked she saw people dressed like Elvis Presley. She wondered if the city was saturated with Elvis impersonators. Actually, she happened to visit during Elvis Week — an annual celebration that leads up to the anniversary of the King's death.

19) The Art Of Concert Photography (published 2015-10-21) -- In the old days, it was hard to take photographs at concerts. If you didn't have a photo pass as a member of the media, you had to sneak in a camera. Chances are you were either shooting from a distance or risked having your camera removed by security. These days, you'll see many people with digital cameras and even more taking pictures with their cell phones at every show. Many consider themselves photographers, but a true photographer sees things or does things with their photos that amateurs cannot. Bob Beucler's work is a good example. He doesn't just take pictures; he gives his photos an art-like quality.

20) Jersey Illustrator Wins Grand Prize In International Competition (published 2015-07-18) -- In April, Michelle Lockamy was invited to the 31st annual L. Ron Hubbard Achievement awards in Los Angeles. At the time, the illustrator from Brown Mills, New Jersey knew she was one of the 12 winning illustrators out of several thousand to enter the international competition. What she didn't know was that she would also be named the winner of the Grand Prize award which meant her illustration would be published in the bestselling Science Fiction anthology series - L. Ron Hubbard Presents Writers of the Future Volume 31 along with a cash prize of $5,000.

21) Can The Arts Save Atlantic City? (published 2015-05-20) -- The cliché has always been that low rents attract artists to downtrodden areas that nobody else wants and the artists wind up playing a major role in the area's revival. Their reward is generally to be priced out of those communities just when things get going. It's a story that plays out year after year in towns and cities across the country. Each time it does, artists are left to wonder why art can play such an important role in the local economy yet artists are rarely, if ever, part of actual community planning.

22) An Interview With Bob Gruen (published 2015-01-18) -- Few photographers are as synonymous with rock and roll as Bob Gruen who has been documenting the rock scene for over 40 years. His work will be on display at Art629 Gallery in Asbury Park now through February 28 through an exhibition that encompasses a new edition of oversize framed silkscreens of classic photographs of rock greats John Lennon, Led Zeppelin, Mick Jagger, and Debbie Harry, the result of a collaboration between Bob Gruen and Gary Lichtenstein Editions, along with more than 40 photographs of Bruce Springsteen, The Clash, The Ramones, Kiss, and many more.

23) Letter From The Publisher: The Future of Arts Journalism (published 2014-12-19) -- In the past year, many arts leaders have joined in a debate about the future of arts journalism. It's easy to see the writing on the wall. Newspapers have been laying off writers (especially those covering the arts) for years and are struggling to survive. Meanwhile, a movement towards Internet based blogs and digital publications has clearly taken root. Unfortunately, many arts leaders still cling to the idea that the best way to get news coverage and promote their shows is to find ways to work with traditional media rather than to support new media.

24) The Starchild Continues To Dream New Dreams (published 2007-02-01) -- He's known as The Starchild to millions of rock and roll fans around the world. With makeup covering up his face, Paul Stanley and his bandmates in KISS became one of the most popular rock bands on the planet, but before he was a rock star he was a budding young artist. Years later, he's now becoming known for his paintbrush as much as his axe.

25) Man's Best Friend Comes To New Jersey (published 2006-06-01) -- Jeremy Crisi is a cartoonist who grew up in Ocean County and is moving back to the Shore after living in Northeastern Pennsylvania for a while. His strip "Man's Best Friend" was published weekly in "The Weekender" over there. With any luck you'll be seeing it in a Jersey paper sometime soon. Hell, we'd probably publish it if we had any money to offer the guy but we're doing the next best thing - letting you know about him.

26) Grace In Wonderland (published 2006-10-01) -- Wonderland must truly exist because Grace Slick went through the rabbit hole as a child and never left. The former lead singer of Jefferson Airplane (and later Jefferson Starship and then just Starship), Slick traded in her microphone for a paintbrush in 1989 and hasn't looked back. Her paintings largely consist of images of her contemporaries from the 60s like Janis Joplin, Jim Morrison, and Jerry Garcia. But Wonderland images play a major role as well.

27) The World's Greatest Beatles Artist... (published 2006-10-01) -- Sometimes it really pays to ignore your teacher's advice. Just ask Shannon, who was told she'd never amount to anything unless she stopped drawing the Beatles. Years later, she is known as The World's Greatest Beatles Artist and has been commissioned to create over 100 pieces for an upcoming Beatles themed hotel opening in Liverpool in 2007.

28) It's Time For Asbury Park To Create An Arts District (published 2005-06-01) -- This is a critical time for the arts in Asbury Park. The city has always attracted artists from around the world, but as redevelopment moves forward, the city is in the unique situation of breaking the perpetual urban pattern of revitalization.

29) Creating An Arts Capital - A ONCE IN A LIFETIME OPPORTUNITY (published 2005-10-01) -- The New Jersey arts community has an opportunity like never before. That's what I thought as I left the Berkeley-Carteret Hotel on September 28th. Earlier that evening the Arts Coalition of Asbury Park (ARTSCAP) held an Arts Summit, which was supposed to be for the announcement of the Asbury Park Cultural Arts Plan but wound up being about that and much more. In fact, what transpired that evening was not so much about Asbury Park as it was about the future of New Jersey arts.

There are hundreds of stories linked on the right. It's nice to finally have them all collected in one place.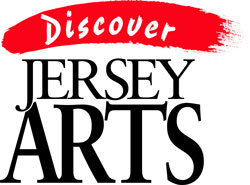 written for Jersey Arts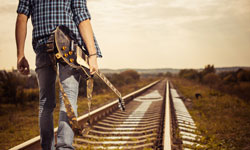 Music: features | reviews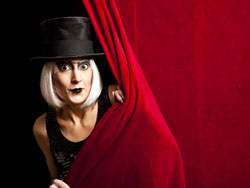 Theatre: features | reviews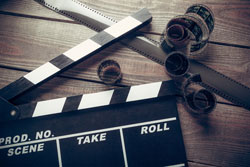 Film/TV | Comedy | Dance | Art