FILM ARTICLES FROM OVER THE YEARS

1) Bianca Di Marco talks about "Threads Of Desire" (published 2022-02-11) -- Threads of Desire by Bianca Di Marco is a beautiful film that shows Bettina, a lonely sheep farmer in an Italian countryside town. She watches as a woman leaves an upscale clothing store only to drop her dress as she gets into a car that drives away. The town believes the dress was stolen and police begin an investigation, forcing Bettini to choose between following her conscience or her fantasy of owning a beautiful gown.

2) Stacy Chu Talks About "¡Llámame Chinita!" (published 2022-02-10) -- ¡Llámame Chinita! by Stacy Chu is a tale about a 30-year old woman from China who travels alone to Mexico in the middle of the pandemic. She seeks refuge from her mother who is pressuring her to find a husband. Despite being thousands of miles apart, technology keeps the messages coming – to the point where viewers feel her frustration.

3) A look at "Joey Skaggs: Fish Condos" (published 2022-02-10) -- Joey Skaggs: Fish Condos by Judy Drosd and Joey Skaggs is a wonderful film that is the fifth in a series called "Joey Skaggs: Satire and Art Activism, 1960s to the Present and Beyond." The film details how Skaggs got the idea to spice up fish aquariums with the use of doll furniture. He originally did it as a satire on the world-turning condo, but the public loved them and they soon became a viable revenue source for the artist.

4) Manos Triantafillakis Talks About "Just Like Water" (published 2022-02-10) -- The Spring 2022 New Jersey Film Festival presents a mix of documentary, narrative, and experimental films on select Friday, Saturday, and Sundays through February 20. One of my favorite days in the spring festival is the Short Program #2 on Friday, February 11. It includes six films that showcase the human experience from around the world including ¡Llámame Chinita! by Stacy Chu; Threads of Desire by Bianca Di Marco; Covid Crusader: The Carla Brown Story by Randy Slavin; Joey Skaggs: Fish Condos by Judy Drosd and Joey Skaggs; Memory Builds the Monument by Isaac Yowman; and Just Like Water by Manos Triantafillakis. The six film package is available to rent from 12:00am on February 11 through midnight.

5) Inside New Jersey Film Festival's 40th Anniversary and A Day of Wonderful Short Films from Around the World (published 2022-02-09) -- The New Jersey Film Festival, which celebrates its 40th anniversary this year, is one of the longest running film festivals in the region. Its spring festival has screenings on select Fridays, Saturdays, and Sundays from now through February 20. Due to COVID-19, the festival is presenting virtual screenings with films available for 24 hours on their screening date.

6) Nora Jacobson Talks About "Ruth Stone's Vast Library of the Female Mind" (published 2022-01-19) -- Great documentaries bring to light stories of people or events worth knowing about. Often they point a spotlight on a subject not very familiar to you. Ruth Stone's Vast Library of the Female Mind is one such documentary.  The film by Nora Jacobson tells the story of Ruth Stone, a woman who was a promising young poet, living an idyllic life with her beloved husband, Walter, a poet and professor. When he died unexpectedly by suicide, Ruth was flung out into the world, destitute with three daughters to support.

7) An Interview With Albert G. Nigrin from the New Jersey Film Festival (published 2022-01-17) -- The New Jersey Film Festival celebrates its 40th anniversary this year, starting with a Spring Festival that runs on select Fridays, Saturdays, and Sundays between January 28 and February 20, 2022. As a result of COVID, the festival will be a virtual once again this Spring. All the films will be available virtually via Video on Demand for 24 hours on their show date. Tickets are $15 per program, or $100 for Festival All Access Pass.

8) A Moment on Main Street (published 2021-10-02) -- Filmmaker Brianna Stimpson loves to travel.  Her Instagram page has photographs taken from places around the world.  Traveling is part of her identity, but when the pandemic hit she found her world suddenly got much smaller.  As she focused on her immediate surroundings, she began documenting how the pandemic was affecting businesses within a section of Main Street in Belmar, New Jersey.

9) Last Call: The Shutdown of NYC Bars (published 2021-09-28) -- ​​​​​​​"The first industry I thought of when the pandemic hit was the hospitality industry," explained Johnny Sweet, director of the wonderful documentary, Last Call: The Shutdown of NYC Bars.  He had worked as a bartender while attending Syracuse University and knew how close-knit the workers get.  Sweet also knew how devastating the loss would be to these establishments - for everyone from the employees to the owners and the regulars who go each week.

10) An Interview With Thomas Verrette, Director of "Zero Gravity" (published 2021-09-21) -- Zero Gravity is a feature documentary by Thomas Verrette that follows a diverse group of middle-school students from San Jose, CA, who compete in a nationwide tournament to code satellites aboard the International Space Station. 

11) "Into Schrodinger's Box" Asks What If Our Fears Take Over (published 2021-09-15) -- We will never forget the way COVID-19 has changed our daily lives and those around the world. Well into the second year of the pandemic, the virus is now finding its way into movies. One film that has incorporated covid into the plot of a wonderful psychological thriller is Into Schrodinger's Box, which screens at the New Jersey Film Festival (in-person and online) on Friday, September 17th at 7:00pm.

12) "There's Also a Baby Goat" – An Interview with the Director of the Comedy "Sweethurt" (published 2021-06-04) -- The New Jersey International Film Festival runs across two weekends, June 4-6 and June 11-13.  On Sunday, June 6th, the festival screens "Sweethurt," a  wonderful young-adult comedy with two interwoven stories of love, friendship, and the paralyzing fear of dying alone.

13) Danielle Durchslag Talks About Her Short Films Being Screened At NJ Jewish Film Festival (published 2021-03-01) -- Danielle Durchslag is an artist and filmmaker based in Brooklyn, NY. She has exhibited around the world, including solo exhibitions at Denny Gallery and Yale University. She has several short films being screened virtually in the New Jersey Jewish Film Festival, which runs now through March 21.

14) "World Premiere Video..." To Be Part Of United States Super 8 Film and Digital Video Festival On Saturday (published 2021-02-14) -- (NEW BRUNSWICK, NJ) -- Like many budding young filmmakers, Mike J. Nichols grew up shooting Super-8 films with his friends.  One of his projects was a music video which forms the premise of World Premiere Video... - a short film that not only includes the music video, but the story behind how he got Dweezil Zappa to be make a cameo, how the film was lost in a fire, and how it somehow re-emerged thirty years later.  The film is part of three to be available for screening virtually during United States Super 8 Film and Digital Video Festival Day 1-Part 2 on Saturday, February 20th.  

15) "Heart of Camden: The Story of Father Michael Doyle" to screen at New Jersey Film Festival on Saturday (published 2021-02-10) -- "Camden is a place… that holds beauty and holds pain." Few people understand that quote as much as Msr. Michael Doyle, who was the Pastor at Sacred Heart Church in Camden for sixty years, recently retiring at the age of 85.  Throughout his career he helped improve neighborhoods in Camden, gave the city's struggles a national presence, and even got Mother Teresa to pay a visit. A documentary film called Heart of Camden: The Story of Michael Doyle tells his story.  The film is available for rent virtually on Saturday, February 13 as part of the New Jersey Film Festival.

16) "Nobody Famous" - The Story Of Taylor Pie (published 2021-02-02) -- If you are a fan of "where are they now?" documentaries, you'll love Nobody Famous, a film about Susan Taylor from the 1960s folk trio, The Pozo Seco Singers. It follows the quick rise and fall of a band and an artist who reinvented herself to follow her own path away from fame and outside of the spotlight.  It also offers a fascinating look at a music industry that no longer exists. Directed by Elizabeth Ahlstrom, the film has a virtual screening at the New Jersey Film Festival on Saturday, February 6th. The film may be rented and viewed from anywhere in the world.  

17) The WBGO Story: Bright Moments from Newark to the World (published 2021-01-27) -- "It was just something that was meant to be," said Dorthaan Kirk, who is known as Newark's First Lady of Jazz. Kirk was talking about the creation of WBGO, New Jersey's first public radio station, which has been broadcasting jazz from Newark to the entire state and beyond for more than 40 years.  The radio station's origins is told in a documentary by Chris Daniel entitled, "The WBGO Story: Bright Moments from Newark to the World."

18) The Islander (published 2020-09-22) -- Super Storm Sandy was an experience that few who lived through it will ever forget.  Filmmaker Derek J. Pastuszek captures the lonely, dreary aftermath of the storm and the hope for rebirth afterwards in his short film The Islander.  It will be screened during the New Jersey Film Festival on October 4th along with three other shorts (Ashes to Ashes, The Hustle Is Real, and Karaoke League).  The year the festival is virtual, which lets you purchase and rent films from anywhere.  Films are available for 24 hours.

19) Inez & Doug & Kira (published 2020-09-22) -- There are films about important subjects, films that bring characters to life, and films that are challenging for the viewer - Julia Kots' debut full-length film, Inez & Doug & Kira is all three.  It features great acting performances, superb character development, and enough mystery to keep viewers glued to each scene.  The New Jersey Film Festival offers a virtual screening of the film on October 16. It will be available for 24 hours.

20) NJ Film Fest Goes Virtual for Fall 2020 (published 2020-09-11) -- Film lovers will not be able to enjoy the Fall 2020 New Jersey Film Festival (NJFF) in the theatre, but they will be able to see the films at home. Since Rutgers University will not have any events take place on the New Brunswick campus this fall due to the COVID-19 pandemic, the festival will be presented virtually.  Running from September 13 to October 25, more than 40 films will be screening, with many receiving their New Jersey or area premieres (Middlesex County).

21) Get In The Car, Jane! (published 2020-07-24) -- For nearly 50 years, Billy Van Zandt and Jane Milmore formed a writing team that was behind hit television shows, movies, and popular plays.  They started out as a couple, broke up, got back together, broke up again, and eventually became friends - all while continuing to create together.  It's rare enough to find a great writing partner, but to have the kind of career they had is remarkable.  And to do it after a painful breakup is even more amazing.

22) Filmmaker Steve Herold Talks About "Waimea" (published 2020-06-30) -- Jersey Shore filmmaker Steve Herold has been working in film and television since graduating from the film program at New York's School of Visual Arts. His award-winning films include H.R. Pukenshette, Bum Runner, and Death Of An Umbrella Salesman. In total, his films have screened at over 75 film festivals worldwide. 

23) The Incoherents (published 2020-05-25) -- There's something about being a rock and roller in your youth that is hard to let go. The adrenaline of being on stage, the groupies, the fame - even when there isn't much fame - is hard to forget while you work each day in your cubicle. The Incoherents is a comedy about a guy named Bruce Flansburgh who gets the itch to return to rock and roll years after breaking up his band.

24) Christopher Lloyd Time Travels Again in ReRUN (published 2020-05-25) -- Imagine you could go back in time and relive a particular moment. Fans of the British television show Doctor Who might remember an episode called "Turn Left" in which the future of one person's life depended on whether she turned her car left or right at an intersection.  Sometimes life is that simple; where one incident holds the key to our future.  In the independent film ReRUN, such a moment occurs for the legendary actor Christopher Lloyd.

25) "Gatsby In Connecticut" An Interview With Filmmaker Robert Steven Williams (published 2020-02-26) -- The Great Gatsby by F. Scott Fitzgerald has long been recognized as one of the premier American novels of all-time.  It has become synonymous with the lifestyle of the rich and famous and instantly transports readers to Long Island, but what if the setting wasn't Long Island at all.  What if the real West and East Egg are found on the other side of Long Island Sound in Connecticut?

26) Strive (published 2020-01-25) -- When California-based filmmaker Robert Rippberger sought scripts that had entertaining stories of social impact, he whittled over 120 submissions down to a few.  One of the finalists was Strive - a film by Sha-Risse Smith and Piper Dellums about a teenager named Kalani who is trying to go from a Harlem housing project to the Ivy League.

27) Work Songs (published 2019-12-25) -- "I don't mind the machine, I just don't want to be its victim…" Ever since the industrial revolution workers have been face to face with technologies that helped their productivity while threatening their jobs.  In the documentary Work Songs, New York filmmaker Mark Street takes a look at how people are coping with work and today's challenges.  He interviews people in a range of industries who are trying to survive economically while finding meaning in their jobs and sometimes doing so alongside the very technology which may eventually replace them.

28) Stop Motion Animation (published 2019-09-24) -- Pit Stop is a 4 minute stop-motion film by New Jersey native Mikail Ekiz that premiered at the New Jersey Film Festival in New Brunswick in September.  The short film is about a gas station convenience store clerk who has a Magic 8 Ball for a head which can predict the future.  Fearing that others will discover his secret, he lives in a constant state of paranoia.

29) Shield: Superheroes Do Exist (published 2019-09-24) -- In a cinematic world dominated by Marvel superheroes, Shield shows us that true superheroes actually walk among us.  This wonderful short independent film by Danielle Eliska Lyle will be screened at the New Jersey Film Festival in New Brunswick on Sunday, October 13 on a night filled with short films - many by Garden State filmmakers and on October 23 at Princeton University during SHE BAD: Women In Film - a night of five short films curated by Lyle.

30) Toni Morrison: The Pieces I Am (published 2019-08-27) -- The world lost one of its most powerful literary voices when Toni Morrison passed away on August 5th at the age of 88.  For New Jersey, we lost someone who became such a part of the fabric of our state - especially in Princeton - that she was among the initial inductees to the New Jersey Hall of Fame.  

31) Impossible Monsters (published 2019-08-27) -- "I've been fascinated by dreams and nightmares for a long time," explained filmmaker Nathan Catucci. "And how they relate to our perception of reality." Catucci's debut film, Impossible Monsters, will be screened at the New Jersey Film Festival in New Brunswick on Saturday, September 14th.

32) Two Trentons: An American City Speaks (published 2019-08-27) -- Filmmaker Brad Mays thought he had wrapped up filming everything for his documentary, Two Trentons: An American City Speaks and then the Art All Night tragedy happened.  He was actually wrapping up the film at the festival, but quickly realized he was no longer done and he was now making a different movie.

33) When I Last Saw Jesse (published 2019-06-24) -- Jesse Ross was a student at the University of Missouri-Kansas City when he traveled to Chicago with classmates to participate in a model United Nations conference in November 2006.  Filmmaker Brian Rose, a grad student from the Kansas City area, was in Chicago just a few days earlier visiting a friend.  The two did not know each other, but their paths would ultimately meet when Rose created the documentary When I Last Saw Jesse.

34) Anywhere Is Here (published 2019-06-24) -- Among the many films screened at the recent New Jersey International Film Fest at Rutgers was Anywhere Is Here, the debut feature film from Ian Lettire.  The screening took place not long after Lettire graduated from the Mason Gross School of the Arts at Rutgers University.

35) "Sing You a Brand New Song - The Words and Music of Coleman Mellett" (published 2019-06-05) -- On February 12, 2009, Coleman Mellett, a talented jazz guitarist in Chuck Mangione's band, was one of 50 people to perish in a plane crash. He was married to jazz singer Jeanie Bryson (daughter of jazz legend Dizzy Gillespie) and had been working on his first album of original music with Grammy Award-winning producer Barry Miles.

36) Clarence Clemons: Who Do I Think I Am? (published 2019-05-27) -- As the saxophone played alongside the Great Wall of China, a voice bellowed, "Who do you think you are?" The man playing the sax was Clarence Clemons and he was in China on a quest to learn the answer to that very question.

37) The Reservoir: Go To College Or On Tour? (published 2019-05-27) -- One of the challenges in making a short film is telling a complete story.  The Reservoir is one that both succeeds and makes you wonder if you will ever see the main characters again - either in a longer film or a television or web-based series.  The film was Jordan Rowe's thesis at New York University.  It's a story about two friends, Aaron (played by Jared Gilman) and Grant (played by Eli Bridges), who are about to graduate high school in North Caldwell, New Jersey.

38) Life Is Short. Music Is Forever - The Words and Music of Coleman Mellett (published 2019-05-27) -- On February 12, 2009, jazz guitarist Coleman Mellett was among the 50 people who lost their lives when Continental Flight 3407 crashed just outside Buffalo, New York. He was on his way to perform with the Buffalo Philharmonic as the guitarist with the Chuck Mangione Band. 

39) An Interview with Filmmaker Doug Bollinger About "The Samaritans" (published 2019-05-27) -- ​​​​​​​The Samaritans is a new micro-budget horror/thriller flick written and directed by Doug Bollinger and was based on a story by Keith Collins. It tells the story of four co-workers who get together to finish a project at their manager's home. They haven't actually met face to face and they discover they have more in common than the new mobile app they are perfecting. 

40) Getting Over (published 2019-04-26) -- Imagine waking up one day to your own personal version of The Matrix in which everything you thought you knew about your family was a lie? 

41) One Step Back: The Rock & Roll Odyssey Of Splooge (published 2019-02-23) -- For every rock and roll band from New Jersey that becomes a household name, there's a band full of people working day jobs and holding onto the dream of success.  One such band is Splooge out of Union County.  Their story is told in the documentary One Step Back: The Rock & Roll Odyssey of Splooge by Peter Ventrella.  The film was released in January as a video-on-demand rental through iTunes, Amazon Instant Video and Google Play as well as on DVD through the film's website.  

42) Here We Are: An Interview With David Bellarosa (published 2019-01-23) -- David Bellarosa is a filmmaker from New Jersey currently living in Austin, Texas.  His first feature film, Here We Are, is a terrific coming of age story about a writer that finds himself seemingly trapped, broke, and stuck in Austin. Unlike typical slacker films, this is one of hope.

43) Mimi Vang Olsen: Pet Portraitist (published 2019-01-23) -- Within two minutes, I knew I wanted to write about Mimi Vang Olsen: Pet Portraitist.  It's a wonderful film - just over a half hour long - that chronicles the last West Village painter with her own storefront as she enters the lives of several eccentric clients and immortalizes their pets.  

44) How They Got Over: An Interview With Robert Clem (published 2019-01-23) -- Robert Clem's How They Got Over: Gospel Quartets and the Road to Rock and Roll shows how black quartets began traveling in the 1920s as radio and records became popular.   Young black men with few ways to escape poverty saw music as a way out, traveling the "chittlin' circuit" of churches, schools and small auditoriums across the South.   Beginning with spirituals sung in an acapella "jubilee' style, playing to all-black audiences, these groups developed over time a harder, often blues-influenced style with guitars, drums, organ and piano, playing at concert halls like the Apollo Theatre and large auditoriums across the country.   

45) Baba Babee Skazala (published 2018-09-27) -- Among the many intriguing films being screened at New Jersey Film Festival Fall 2018, one title immediately caught our eye — Baba Babee Skazala: Grandmother Told Grandmother.  

46) The Luring: Fear & Neurosis In Vermont (published 2018-08-25) -- "As a kid, I was always drawn to the darkness," said filmmaker Christopher Wells.  "I'd think, 'Why can't monsters protect me? If I'm friends with the monsters then I don't have anything to fear.'"

47) Wicked Enigma Hits The Web (published 2018-08-25) -- Terrence Edmonds has been seen on television shows like Grey's Anatomy, Major Crimes, and the remake of 90210.  His latest project is a series called Wicked Enigma in which he not only stars, but is the writer, director, and producer as well.  His partner, Jake Doull, is the editor and executive producer. We spoke with Edmonds via email to learn more about the project, which is described as an LGBTQ suspense thriller with the drama of Pretty Little Liars and the horror elements of Scream. 

48) REVIEW: "When I Sing" (published 2018-07-18) -- Most of the world learned of Linda Chorney in 2012 when her name was listed as one of the Grammy nominees for Best Americana Album. Her film, When I Sing, not only follows her rise from obscurity to the Grammy Awards, it goes much further.  It's a love story between a die hard Red Sox fan and a Yankees fan; a spotlight on how indie artists survive on the road; and a deeply, revealing portrait of how the media and the music industry turned what could have been a wonderful Cinderella story into a very hurtful experience.

49) An Interview With Terrence Edmonds about "Wicked Enigma" (published 2018-07-15) -- Terrence Edmonds has been seen on television shows like Grey's Anatomy, Major Crimes, and the remake of 90210.  His latest project is a series called Wicked Enigma in which he not only stars, but is the writer and director as well.  The series is currently part of a crowdfunding campaign on kickstarter and hopes to raise enough to shoot 16 episodes of the show. His partner, Jake Doull, is the editor and executive producer. We spoke with Edmonds via email to learn more about the project, which is described as an LGBTQ suspense thriller with the drama of Pretty Little Liars and the horror elements of Scream. 

50) An Interview With JD Wilson, Director of "Shellfish" (published 2018-06-04) -- (NEW BRUNSWICK, NJ) -- Point Pleasant Beach native and military veteran JD Wilson's film Shellfish will be screened at the Rutgers University-based New Jersey International Film Festival on Saturday, June 9th at 5:00pm.  The screening takes place on the Rutgers' New Brunswick campus in Voorhees Hall.  It is the feature film of the group, following screenings of several short films: The Magic of Reading by Claudia Moysset (4 minutes); Conflict by Barbara Holstein (5 minutes); Mr. Jim by Jack Foley (13 minutes); and Bullies by Daniel Bydlowski (28 minutes).  Shellfish is 40 minutes in length.  Many of the directors, including JD Wilson, will take part in a Q&A session during the evening.

51) No One Can Hurt Me When I Sing (published 2018-05-26) -- It's rare to get the chance to talk to actors portraying their own lives on screen, but Linda Chorney is no ordinary actor and her story is anything but ordinary.  In 2012, she became known as the artist who crashed the Grammy Awards.  Her story is now told in the film, When I Sing.

52) Death of an Umbrella Salesman (published 2018-02-26) -- A door to door salesman is likely among the worst jobs one can imagine.   Images come to mind of middle-aged men in cheap suits attempting to clean rugs soiled by a handful of dirt with a shiny, new vacuum or a bookish fellow hawking encyclopedias.  But imagine an even stranger product sold door to door like an umbrella.  That's what Stanley Grimp faces in Death of An Umbrella Salesman by Jersey Shore filmmaker Steve Herold.

53) Feast Your Ears (published 2018-02-26) -- It's hard to explain just how powerful the movement of free form progressive FM radio truly was.  When it emerged in the 1960s, it was unlike anything anybody had ever heard.  Instead of listening to the same five hit songs over and over again, you might hear five straight songs about rain or five songs that featured the same guitarists in different bands.  There were no playlists, no corporations in charge, only DJs.

54) Dovere For Camden (published 2018-01-23) -- Dovere is an Italian word for responsibility, respect.   Joseph M. Paprzycki and Pepe Piperno felt a responsibility to deliver the respect that their beloved, broken city - Camden, New Jersey - deserved. Once a thriving city, Camden fell on hard times in the 1960s and 1970s. Drugs, crime, and corrupt politicians brought the city to its knees. Joe, Pepe, and a small group of folks came together to breathe life into Camden by investing their creativity, hearts, souls, and treasure to turn what used to be Joe's grandfather's abandoned bar into a professional theatre.

55) Spectacular Shorts (published 2017-12-25) -- The first two weeks of the New Jersey Film Festival feature amazing short films that cover virtually every genre.  The works were selected by a panel of judges which include media professionals, journalists, students, and academics.  Four shorts stood out for us.

56) The Lost Village (published 2017-12-25) -- "You came to the Village because you were looking to fit in; because everyone was different.  You were an artist or you were gay - God forbid you were straight.  People came to the Village because it was different," opens The Lost Village, a new documentary by Roger Paradiso.

57) Herrings: A Web Series (published 2017-10-23) -- What happens when a filmmaker has too much material for a feature film? That's the situation Jersey native Keith Chamberlain found himself in with the project Herrings. His solution was to turn it into a serial web series.  He shot six episodes for the first season and has launched a crowdfunding campaign to help shoot season two.

58) Melody Makers: Should've Been There (published 2017-08-22) -- Imagine being a rock and roll journalist hanging out with the Rolling Stones in the recording studio when news that the band's original founder, Brian Jones, had died of drowning.  But instead of having the scoop of a lifetime, Keith Richards makes you swear to secrecy that you won't write anything about it because they had to tell Brian's parents first.

59) Bruber (published 2017-04-24) -- Ever wonder what life is like in the life of an Uber driver? Vincent Brue and his wife Eve take you behind-the-scenes at the crazy characters that come in and out of Vincent's Prius in the web series, Bruber.

60) Jersey On Film: Danny Collins (published 2017-01-21) -- The recent success of the film Paterson got us thinking about what other films utilize New Jersey as more than just a setting, but as a character as well. For our first film we will take a look at Danny Collins starring Al Pacino, Christopher Plummer, Annette Bening, Bobby Cannavale, and Jennifer Garner.

61) An Interview With Joey Skaggs (published 2017-01-21) -- Joey Skaggs is a fine artist and social activist. Although he has painted and sculpted throughout his life, starting with his iconoclastic and controversial performance-art protests in the Sixties, his public work took on a new direction. Skaggs realized he could use art to challenge the system. Appalled at the cultural hypocrisy he saw around him, especially how it was blindly supported in the media, he began to satirize social issues with public performances and elaborately contrived media hoaxes. The mass media in turn became an unwitting collaborator in his concepts, reporting his satire as news. Some of the rather insane stories he was able to get covered by major tv networks and newspapers include hoaxes such as Celebrity Sperm Bank, Cathouse for Dogs, Fat Squad, and Portofess.

62) The Northlander (published 2017-01-21) -- The Northlander is a science fiction film unlike anything you've ever seen. In fact, as the first theatrical feature film in the sub genre of indigenous futurism, it's unlike anything anybody's ever seen.

63) Art Of The Prank (published 2017-01-21) -- One of the most intriguing films at the New Jersey Film Festival Spring 2017 is Art of the Prank, a documentary about Joey Skaggs that was directed by Andrea Marini. Skaggs is both an artist and a professional prankster. As this documentary follows his escapades, it offers a simultaneously funny and very alarming look at the propaganda and disinformation fed to the unsuspecting public every day by the mainstream media. Skaggs' work is as relevant today--if not more so--as it was when he launched his artistic hoaxes 50 years ago. Audiences are inspired to question the very core of their beliefs.

64) Lost Copy of Ninja Busters Found In Mojave Desert (published 2016-10-23) -- According to its director, the martial arts comedy movie Ninja Busters was shot on 35mm film and released by an independent film distributor in 1984. Unfortunately, the distributor stole all of the money from the six films he had released (including Ninja Busters), and the man went to prison for six years. Consequently, the only print of Ninja Busters disappeared along with the distribution company.

65) An Interview With Jess Thoubboron About "Strangers" (published 2016-09-07) -- In a city full of people who habitually avoid each other, two strangers connect and then must make a choice about whether to keep up the lies they tell themselves or to be vulnerable enough to admit defeat and surrender. The strangers challenge each other as they enter a bubble of intimacy that draws them closer than they ever could have anticipated. Set in an intimate, dream-like atmosphere, "Strangers" unfolds a chance encounter that offers audiences a glimpse into their own fantasies about the desire to be loved and understood.

66) RIOT - The Week That Changed The World (published 2016-08-20) -- For whatever reason, students in school are taught the distant past rather than recent history. Schools rarely teach the lessons learned in the sixties or inform students about the problems encountered in the areas they live. The Newark riots, which took place for 6 days during the summer of 1967, is a perfect example. While kids today are growing up seeing violence in places like Ferguson (Missouri), Baltimore (Maryland), and Milwaukee (Wisconsin), few outside of Newark probably ever know about the racial problems and riots that tore the state's largest city apart.

67) The Jersey Devil (published 2016-05-19) -- If you're the type who likes to watch late night comedies on cable television that feature memorable lines that you know by heart, The Jersey Devil is your type of film. Full of one-liners that poke fun at pop culture, rock and roll, and religion, it tells the tale of a leadership change in hell. When term limits force Lucifer to hand over the reigns to James Burnett, he expects things to stay as they have been for thousands of years. Needless to say, he was wrong.

68) Knights Of New Jersey (published 2016-04-21) -- Set in the world of Renaissance Faire actors and Game of Thrones cosplay fans, Michael Hadley's Knights of New Jersey is like a medieval Christopher Guest film — one that has discovered an incredible playground for its characters which is hilarious on many levels. Webisodes in the series range from 4 to 9 minutes in length and are somewhat reminiscent of the cinema serial films of old; think of like Buck Rogers in the 25th Century set in medieval times.

69) Linda Chorney: The Opening Act (published 2016-03-22) -- In 2012, Chorney stunned the world when she was nominated for a Grammy for Best Americana Album as an independent artist with Emotional Jukebox. With her new film, The Opening Act, she once again pulls back the curtain; this time to show what life is truly like for an independent artist in today's music world — one in which album sales have been replaced by streaming and dollars replaced by fractions of cents. The former New Jersey resident, who now lives in Arizona, will return to the Jersey Shore for the world premiere of her film during the Asbury Park Music In Film Festival on Saturday, April 9th at Salt Studios (658 Cookman Ave) in Asbury Park. The screening takes place at noon, followed by a Q&A and performance by Chorney.

70) Inside the New Jersey Film Festival (published 2016-01-22) -- Albert Nigrin is the creator and founder of the New Jersey Film Festival and has been running it for about 35 years. Located on the campus of Rutgers University, the film festival's seasonal approach makes it unique in the area and it's highly curated film lineup is what keeps film lovers coming back year after year.

71) In The Dark (published 2016-01-22) -- Filmmaker David Spaltro never imagined he would make a horror film. But when an investor hired him for a job with the only requirement being that it was in that genre, he began reviewing the classic films of his youth, and rekindled his love for horror. The challenge was to create a horror picture that was grounded in a story with real characters. The end result became In The Dark, a smart psychological film that is reminiscent of the spookiest episodes of the X-Files.

72) After Sandy (published 2016-01-21) -- When Superstorm Sandy hit, Joe Minnella found himself working with a volunteer organization distributing food and supplies to various towns. He saw areas that weren't hit that hard and others that were completely devastated, but he never thought about filming what he saw. Thankfully, others pushed him to take out his camera, leading to the wonderful documentary called After Sandy.

73) Back Water (published 2016-01-21) -- If you live in New Jersey chances are you never imagined canoeing across the Meadowlands swamp region. But Jonathan Cohrs' film Back Water will show you wilderness scenes you wouldn't think possible. Deep in the Meadowlands, a strange landscape of wetlands and wildlife migration exists among toxic waste sites and the ruins of industry. Cohrs and six others spent 10 days in this region, discovering its beauty and exposing an environment that is changing around us.

74) An Interview With Marina Donahue (published 2015-09-21) -- Marina Donahue is a mother of two who lives in Summit, NJ. Her first feature film is All in Time, which she co-wrote and co-directed with Chris Fetchko. The film is currently making the rounds at film festivals, including screenings at the New Jersey Film Festival in New Brunswick on September 20 and the Long Beach International Film Festival (NY) on September 26.

75) The Making Of The Princess Bride (published 2015-07-18) -- Somewhere in the world, at this very moment, it is extremely likely that The Princess Bride is playing on a television or cable channel.

76) Cary Elwes Of The Princess Bride Comes to NJPAC On Sunday (published 2015-06-24) -- Some films become attached to a particular generation, others transcend generations. The Princess Bride is the latter. Released in 1987, the film wasn't a hit at the box office but evolved into a cult classic over the years. Rarely a week goes by when you won't find it playing on a channel somewhere on your cable box. If you're one of the many who find themselves quoting lines from the film throughout the day, you won't want to miss The Princess Bride: An Inconceivable Evening with Cary Elwes on Sunday, June 28 at NJPAC.

77) One Man Star Wars (published 2015-06-16) -- Millions of science fiction fans likely know every single line from the original Star Wars trilogies by heart, but how many would have the guts to perform an entire show alone on stage?

78) FOREVER INTO SPACE: An interview with Greg Locke (published 2015-05-20) -- Forever Into Space, directed by Greg Locke, is centered around Audrey, an under-employed twenty-something blogger with several college degrees who moves to New York City. As she tries to find her way, we meet her friends, a group of young adults dealing with challenges of their own. The film will be screened on Sunday, May 30 as part of the New Jersey International Film Festival.

79) An interview with Mary Krohnert (published 2015-05-20) -- Mary Krohnert is a classically trained Canadian actor who has worked in a diverse array of award-winning theatre, television and film productions. In the independent film Nocturne, she stars as Cindy, an adult woman who falls for a much younger guy who is a sleepwalker. In one way, they see each other and date every night. In another, he's never seen her before and has no recollection of ever being with her. New Jersey Stage caught up with the actress to discuss the film and the challenges of portraying this unusual character.

80) Nocturnal Attraction (published 2015-05-20) -- What happens when an insomniac falls in love with a sleepwalker? Saul Pincus takes a look at this unusual love connection in the independent film, Nocturne. The premise may suggest a comedy, but Pincus is not aiming for cheap laughs, he's presenting a story about attraction, anxieties, and the fear of escaping one's comfort zone.

81) The Doo Dah Man (published 2015-04-20) -- Everybody likes to think they have a story in their past that would make a great film. Somewhat ironically, documentary filmmaker Jack Ballo, had a doozy of a tale that he largely kept to himself for decades. During a long car ride from Nashville back home to Jersey, he finally told the story to his wife. The result? A film called The Doo Dah Man which shares his story of hitchhiking to California after graduating high school with a friend, meeting an escaped convict, and finding himself on the run from the cops while traveling from Arizona to Texas. The film had its world premiere in Atlantic City at the Garden State Film Festival in March.

82) Hitchhiking Across America With Filmmaker John Waters (published 2015-03-19) -- If a friend from college said he planned on hitchhiking across the country after graduation, you might not think much of it. Chances are the thought has crossed your mind a time or two as well. But if your 66-year-old grandfather said he wanted to hitchhike from Baltimore to San Francisco, you'd think he was crazy.

83) Wildlike by Frank Hall Green (published 2015-01-18) -- The beautiful landscape of Alaska contrasts a rather dark story in the independent film, Wildlike. Written and directed by Frank Hall Green, the film tells the story of a teenage girl named MacKenzie who is sent to live with her uncle in Alaska. Her father is dead and her mother is struggling, so this seems like the best arrangement for her. Unfortunately, MacKenzie's uncle tries to take advantage of her and she runs away, fighting the vast wilderness in her effort to escape. Along the way, she meets a lonely backpacker who becomes the father figure she desperately needs.

84) Riot On The Dance Floor (published 2015-01-18) -- Many people look back at the clubs they went to when they were young with something more than just nostalgia. These were the places they went to during a time when music somehow seemed a bit more important to them than it does now; places that allowed them to get out of their house and become part of a different world — a scene of their own. Steve Tozzi pays tribute to City Gardens, a legendary club in a beaten down part of Trenton, New Jersey that was one of those places. Booked by Randy Now, the club hosted shows from some of the biggest bands of the 80s and 90s while they were on their way up. Tozzi's film Riot on the Dance Floor: The Story of Randy Now and City Gardens takes a look at this influential venue with a story of musical champions, underdogs, and a bunch of misfit kids who found an unlikely home.

85) Fur Peace Ranch: It Doesn't Get Any Better Than This (published 2015-01-18) -- Tucked away in the hills of southeast Ohio is a place called Fur Peace Ranch. Founded by Jorma Kaukonen, guitarist for Hot Tuna, it's a place where musicians share their wisdom and perform concerts in front of fans and fellow musicians from across the country. A new documentary by Andie Walla called Fur Peace Ranch: It Doesn't Get Any Better Than This provides a glimpse into the world Kaukonen conceived in 1989 to be "a ranch that grows guitar players." It's a place where budding and seasoned musicians immerse themselves for several days and leave inspired and better musicians.

86) Don't Mess With Frank (published 2014-11-21) -- Frank lived alone. He had no job. No friends. No girlfriend. Then he met Charlie and everything changed... That's the premise behind Faces, a new film by Tom Ryan who grew up in Jersey City and shot nearly every scene of the film there. Ryan and the cast and crew celebrated the world premiere of Faces at the beautiful Loew's Jersey City theatre on October 10th.

87) Manhunt Flips The Formula (published 2014-10-19) -- When you think of horror films, chances are you imagine teenagers in peril. That's the classic formula but not what you'll find in Manhunt. In the upcoming horror flick from Jay Lee (Zombie Strippers!), we see what happens when a couple of guys who know how to take care of themselves wind up in a worst case scenario while on vacation with their lifelong pals. We're talking the ultimate wrestler versus psycho killer mountain man smack down!

88) CARVER: An Interview With Emily DiPrimio (published 2014-10-19) -- When Emily DiPrimio set up a KickStarter campaign to raise funds for her film Carver she had no idea about the media storm that would follow. Not only did she surpass the campaign's $25,000 goal, but the idea of an 80s slasher film written and directed by a teenager resonated across the industry. Within a few months, the movie was featured in places as diverse as Fangoria, MTV, Cosmopolitan, The Huffington Post, and The Daily Mail in the UK.

89) Infliction: An Interview With Jack Thomas Smith (published 2014-10-19) -- Filmmaker Jack Thomas Smith moved to Sparta, NJ as a teenager. It was there that he discovered the films of George A. Romero, Stanley Kubrick, Brian DePalma, and John Carpenter. His latest work, Infliction has several screenings in the area in October and November and is making its way around the festival circuit. New Jersey Stage spoke with Smith about the film and what led him into the horror genre.

90) I'm From New Jersey (published 2014-07-18) -- People have been making fun of the Garden State ever since New Jersey was founded. That's one of the things filmmaker Daniel Goodman has learned while shooting, "I'm From New Jersey" and one of the things he's trying to change.

91) Interview With Sean Guess (published 2011-08-07) -- As a kid, Sean Guess held boxing matches in his basement and tried to emulate Rocky Balboa. Realizing he could never take a beating like Rocky, he turned his passion to filmmaking. Born in Orlando, Fl, Guess is making a name for himself along the Jersey Shore. His current project reflects his love of Asbury Park and of its musical heritage. NewJerseyStage.com spoke with Guess about the upcoming film, his background, and how he has dealt openly with his struggles of mental depression.

92) New Jersey's Renaissance Man (published 2007-11-01) -- As someone who recently went to a college reunion, I must say I pity the people who have to run into Kenneth Del Vecchio when they return to campus. This guy has done more in his thirties than most people could ever dream of doing in their entire lives. He's been a best-selling author, a successful attorney known as the expert on criminal law, won dozens of bench-press competitions, attended parties with people like Steven Spielberg and Jon Voight, created the Hoboken International Film Festival, and has acted, directed, written, and produced five feature films. How's that for small talk over drinks at a reunion?

93) GOODWILL: THE FLIGHT OF EMILIO CARRANZA (published 2007-07-01) -- Robert A. Emmons Jr., associate director of the Honors College at Rutgers-Camden, directed and produced the film, "Goodwill: The Flight of Emilio Carranza," about Carranza's goodwill trip between New York City and Mexico City, which returned the favor of Charles Lindbergh's famed nonstop flight to Mexico City the year before. The film explores Carranza's life as "Mexico's Charles Lindbergh," and his death in the Pine Barrens of New Jersey on July 12, 1928.

94) The Many Faces of Jessi Rand (published 2005-01-01) -- Many people think you have to live in L.A. or New York City to make it as an actress. The truth is that one of Hollywood's brightest stars (Kirsten Dunst) grew up along the Jersey Shore, and if Jessi Rand has her wish she'll be shining along Kirsten someday soon.

95) Fogler Has Balls Of Fury (published 2007-08-01) -- Back in college, Dan Fogler was told that he was a character actor and character actors don't really start working until their mid thirties. Thankfully, for him, things got going a little sooner.

96) Cherry Picking The Best Films (published 2007-10-01) -- I'm sure there are still plenty of people who think that they have to go to New York City or Philadelphia for major arts events, but it's simply not true. In fact, that's the reason this Magazine was started in the first place. We know there are all of these cool things like the Filmmakers Symposium taking place throughout New Jersey and we want to point them out to you.

97) Christina Eliopoulos Proves You Can Go Home Again (published 2005-06-01) -- Asbury Park filmmaker retraces her town's history in the upcoming feature-length documentary "Greetings From Asbury Park"

98) Inside The Camden 28 (published 2007-09-01) -- One of the things I love is when filmmakers turn to their own backyards to discover rather incredible pieces of history that have largely been forgotten. Director Anthony Giacchino does just that with "The Camden 28", a documentary about 28 people who risked everything to protest the war in Vietnam. Their goal was to break into a federal building in Camden and destroy draft records.

There are hundreds of stories linked on the right. It's nice to finally have them all collected in one place.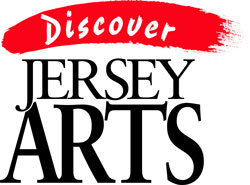 written for Jersey Arts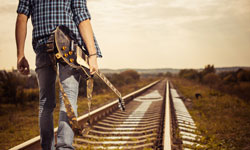 Music: features | reviews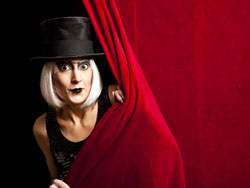 Theatre: features | reviews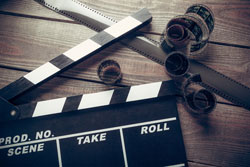 Film/TV | Comedy | Dance | Art