COMEDY ARTICLES FROM OVER THE YEARS

1) New Parent Smell (published 2020-07-24) -- What happens when a pair of professional stand-up comedians become new parents? Jokes in their set are bound to be influenced by parenting and may become harder hitting between the spouses.  When Rutgers alum Ben Rosenfeld and his wife Michelle Slonim Rosenfeld found themselves in that situation, the jokes led to an illustrated guide to pregnancy and parenting that is very different from your usual baby books. Their book, New Parent Smell, gives both comedians the spotlight as it bounces back and forth with jokes by each.  

2) So You Want To Be A Comedian? (published 2018-03-22) -- "I feel I have the kind of life where people think I'm making things up all of the time, but weirdness is kind of attracted to me," said Jess Alaimo, a comedian from Monmouth County.  "So, I just go with whatever happens to me."

3) The United States of Russia (published 2018-02-26) -- Rutgers alum, Ben Rosenfeld released his third comedy album in January.  Entitled, The United States of Russia, the album was released by Comedy Dynamics and continues the Russia born, American raised comedian's style of mixing tales of his immigrant parents and outsider childhood with topics ranging from millennials, terrorism, politics, and adjusting to life as a newlywed.  We caught up with Ben to talk about the album.

4) Bad Hombres Comedy (published 2017-07-22) -- Bad Hombres Comedy is a comedy group created by Brian Nichols, Paul Salazar Jr. and Bernardo Cubría.  The trio all studied together at the University of Houston and have kept in touch ever since.  Together, they create a weekly podcast and a video web series that satirizes the world we now live in thanks to Donald Trump.

5) An Interview with George Lopez (published 2016-06-20) -- George Lopez has done it all. He's been in movies, been on tv (including his own sitcoms and a nightly talk show), and received accolades for his years of stand-up comedy examining race and ethnic relations. He was named one of "The Top 25 Hispanics in America" by Time Magazine and received a star on the Hollywood Walk of Fame.

6) Ben Rosenfeld (published 2016-01-21) -- When you are a Jewish son of Russian immigrant parents who divorce when you're young, you probably are destined to be a comedian. If nothing else, you're born with a wealth of material. Rutgers alumnus Ben Rosenfeld blends his family's experience as Russian Jewish immigrants in America with his philosophical beliefs, political observations, and unique characters. The result is something he calls "smarter comedy for smarter people."

7) Butch Bradley's Comedy Hideaway (published 2015-11-21) -- Imagine a comedy club that never has to close, where the booze can flow all night long. One such club opened in Atlantic City a few months back, filling the void left when The Comedy Stop closed after a three decade run. Bruce Springsteen once sang, "everything that dies, one day comes back." With the opening of Butch Bradley's Comedy Hideway, that appears to be true.

8) Whatever Happened To Rural Humor On Television? (published 2015-05-20) -- Vicki Lawrence will probably always be remembered for the character of Mama — that endearing old lady who was never afraid to speak her mind — that she created on the Carol Burnett Show. The character was so beloved that it went on to star in Mama's Family from 1983 to 1990.

9) Adventures In Comedy (published 2015-03-19) -- "Spinal Tap showed every horrible thing that an aging rock band would run into," said stand-up comedian Tom McCaffrey. "I wanted to do that for comedy. Every nightmare experience that comedians could relate to, but not only comedians — I wanted it to be relatable to anyone who's ever been in show business in general."

10) Mike Morse: Comedian Who Writes (published 2015-02-22) -- Mike Morse lists himself as a "Writer. Comedian. Comedian Who Writes." It's a pretty apt description of the guy who has developed a solid resume writing comedy for the likes of MAD magazine, Cracked Magazine, and the Weekly World News. He also was a monologue writer for the Tonight Show with Jay Leno and has written several celebrity roasts, including the recent one for Terry Bradshaw which aired on ESPN this year. While the writing work keeps him busy, he still performs stand-up regularly and can be seen in March at Uncle Vinnie's Comedy Club in Point Pleasant.

11) An Interview with Raymond "The Amish" Comic (published 2015-01-21) -- Raymond "The Amish" Comic is coming to Uncle Vinnie's Comedy Club (518 Arnold Avenue) in Point Pleasant this weekend. Since, we've never heard of an Amish comic before, we thought we'd get the scoop on the guy...

12) Hey, Round Boy! (published 2014-12-19) -- Everybody knows somebody they think could be a great comedian. Most of the time, that person will never take the leap and step on stage. Jimmy "Round Boy" Graham was literally pushed into taking his shot while recovering from a truck accident that left him recovering from a broken femur. While wheelchair bound for a year, his wife decided he needed to laugh again.

13) The Power of Laughter (published 2014-12-19) -- There's an old saying that laughter is the best medicine. Comedian Jeff Norris believes it. In fact, he's seen it in action.

14) Your Teachers Were Never As Funny As Jay Black (published 2014-11-21) -- Jay Black is a comedian born and raised in South Jersey who lives in Marlton. He will be performing at Uncle Vinnie's Comedy Club in Point Pleasant on Wednesday, November 26. Jay has found a nice niche performing at colleges (over 700 to date), comedy clubs, and casinos. In addition, he has had success as a writer along with his childhood friend and writing partner Brian Herzlinger. The two co-created their first TV show, "Paulie" in 2013 and have written several movies including "How Sweet It Is" and the soon-to be released "The Bus Driver", and "After I'm Gone".

15) Ralphie May Comes To SOPAC This Friday (published 2014-11-03) -- (SOUTH ORANGE, NJ) - This Friday, comedian Ralphie May will bring his no-nonsense, un-PC brand of comedy to the South Orange Performing Arts Center. The larger than life comedian will be featuring material from his upcoming special on Netflix along with classic bits from throughout his career. Tickets are available at www.SOPACnow.org from $29 to $49.

16) Corey Rodrigues (published 2014-10-19) -- He was named the Funniest Comic in New England, but Corey Rodrigues hopes to put that title in the rear-view mirror soon. His appearance on Gotham Live helped, but a shot at being the Last Comic Standing might place his career in the fast lane. And he's got a shot. By the time Corey Rodrigues returns to Uncle Vinnie's Comedy Club in November, he will have been part of the second round. If he's lucky, he'll continue on to the TV show.

17) A Little Bad Luck Won't Stop Bret Ernst (published 2014-10-19) -- Growing up in New Jersey, comedian Bret Ernst moved around an awful lot as a kid. He estimates he attended about 15 different schools before moving to Florida for high school. As anyone who was ever the new kid knows, it can be a little rough; but, it also helped him find his calling.

18) The Second City Does New Jersey (published 2014-10-19) -- The legendary improvisation group The Second City is coming to the New Jersey Performing Arts Center for shows on November 7th and 8th with a show that's somewhat different from their standard touring production. New Jersey Stage spoke with Kelly Leonard, Executive Vice President of Second City about the show and his upcoming book Yes, and.

19) Patty Rosborough (published 2014-09-20) -- Female comedians have often felt on the outside looking in. Comedy is still very much an old boy's network - especially for those hoping to make the leap from comedy clubs to television or films. For Patty Rosborough, a comedian from New York City, she's not only finding doors shut on her because she's a female comic, but because of her age. After years of struggling with growing older, she's finally comfortable with herself and even laughs at things that would have made her cringe a few years ago.

20) Vic Dibitetto finally gets his shot (published 2014-09-20) -- Eight months ago, comedian Vic Dibitetto uploaded "Who's gonna give me my shot?!" on YouTube. In the video, Dibitetto, who lives in Central Jersey, makes a plea for somebody to give him a shot at a television role, rattling off a list of comedians he started out with that are world famous today. "If I suck, I suck," he says, "just give me my shot."

21) An Interview With Colin Quinn (published 2014-07-18) -- Politics has always played a role in Colin Quinn's comedy, but never more so than in his current show, "Unconstitutional", which makes a stop at The Newton Theatre on July 26. In his latest one-man show, Quinn takes a look at how the Constitution influences the national character of America regardless of which side of the political spectrum you are on.

22) An Interview With Dom Irrera (published 2014-07-18) -- Comedian Dom Irrera first made a splash nationally from a spot on a Rodney Dangerfield special in the 80s. He's gone on to earn two CableACE Awards for Best Stand-Up Comedy Special and has been seen in films like "Hollywood Shuffle", "The Big Lebowski", "The Fourth Tenor", and "The Godson." He also received a CableACE nomination in the writing category for his work on Comedy Central's animated series, Dr. Katz: Professional Therapist.

23) Three Miles to Home (Or how the government failed me) (published 2010-12-30) -- People get abandoned and ignored by the government all of the time. I've always known this, but on the day after Christmas I became one of the abandoned and ignored...

24) The Man Of Many Voices (published 2007-05-01) -- Kevin Pollak has captured the attention of audiences worldwide with his range of both dramatic and comedic roles. Over the past two decades, he has appeared in over fifty films, as well as countless television projects, and has established himself as one of the few stand-up comedians to have a successful dramatic film career. In addition to his acting talents, he has also proven himself as both a writer and producer. He will be performing his stand-up act at the Rahway High School (1012 Madison Avenue) in Rahway on May 12th.

25) The Search For John Gissing (published 2007-10-01) -- Don't feel bad if you've never heard of The Search for John Gissing. The new DVD by Mike Binder (Reign Over Me, The Upside of Anger) made the film festival rounds six years ago, but never wound up with a distribution deal even though the film featured a stellar cast including Alan Rickman, Janeane Garafalo, Juliet Stevenson, Frank Harper, and Mike Binder. This despite the fact that the film is extremely funny and is probably funnier than about 75% of the films released in the last decade.

26) So Funny It's Scary (published 2007-06-01) -- When we checked out the performers for this year's Sketchfest, one group caught our eye immediately - Meat. Comprised of Elizabeth Ellis, Reggan Holland, Becky Poole and Livia Scott, these four women write extremely interesting and often hilarious sketches that are on the dark side. How dark? Well, their show at the festival is named "Camp Blood" - that should give you an idea. I had a chance to speak with Livia Scott about the group, her career, and what she loves about sketch comedy.

27) Interview with Richard Jeni (published 2005-05-01) -- Hot off the heels of his 3rd HBO Special "A Big Steaming Pile of Me," award winning comedian Richard Jeni will be performing in the New Jersey area in May and June.

28) Spotlight on Steve Mittleman (published 2004-08-01) -- He's got one of the most recognizable faces in the business thanks to roles in major feature films like Roxanne and Radio Days, appearances on late night talk shows from David Letterman to the Tonight Show (hosted by both Jay Leno and Johnny Carson) and spots in over 50 commercials. He's comedian Steve Mittleman and he'll be coming to Catch A Rising Star in Princeton.

29) DL: No Apologies Needed (published 2007-10-01) -- Darryl Lynn D. L. Hughley will be coming through our area in October to promote his new HBO special and let everyone know that hes the new host of HBOs Def Comedy Jam premiering later this fall. Hes also excited about sharing his views on the world - a place he apparently thinks is severely messed up.

30) Anger Is His Energy... (published 2004-03-01) -- Lewis Black is not only known as the angriest man in America, he's damn proud of it too. The stand-up comedian, who is seen weekly on "The Daily Show with Jon Stewart", will make an appearance at the Count Basie Theatre in Red Bank on March 26th. Black took out a few minutes to speak with me while he was in California getting ready for the start of his tour.

There are hundreds of stories linked on the right. It's nice to finally have them all collected in one place.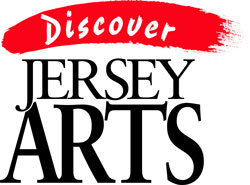 written for Jersey Arts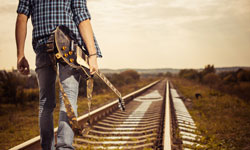 Music: features | reviews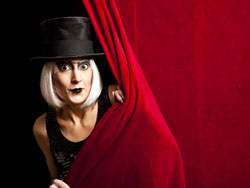 Theatre: features | reviews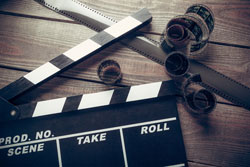 Film/TV | Comedy | Dance | Art