DANCE ARTICLES FROM OVER THE YEARS

1) A New Ballet Company Launches At The Shore (published 2018-08-22) -- Monmouth County has long been a hub for the arts, with a celebrated music scene, thriving original theatre and artists throughout the area, but one thing was missing – the area did not have its own professional ballet company.

2) Passion & Discipline: A profile of Corey Landolt, Washington Ballet (published 2018-07-24) -- Corey Landolt is in his ninth season with The Washington Ballet.  The New Jersey native grew up on the border of Voorhees and West Berlin, and first studied at the Academy of Ballet in Berlin, New Jersey under David Gallagher.  His interest in ballet began when he was about five years old and saw his sister performing in The Nutcracker.

3) Nai-Ni Chen Talks About CrossCurrent (published 2017-06-19) -- (NEW YORK, NY) -- Nai-Ni Chen Dance Company will present the New York Premiere of CrossCurrent June 22-24 at the Martha Graham Studio Theater in New York City. CrossCurrent is a collection of new works created on Nai-Ni's journey as an immigrant artist.  Choreographer/Dancer Nai-Ni Chen is an artist whose work defies categorization, as she is continually working on new ideas from influences around the world. 

4) AC Ballet Is Finally Home (published 2015-03-19) -- If you didn't know there was a professional ballet company in Atlantic City you're not alone. Founded in 1982 by the international ballerina, Phyllis Papa, the history of the Atlantic City Ballet is one of struggle and perseverance. Decades after the company's debut, it looks like they finally have a home and are trying to play a role in the city's revitalization.

5) An Interview With Jillian Petrie (published 2015-02-22) -- Jillian Petrie is the choreographer for The Growing Stage. Her latest work is with And Then Came Tango. New Jersey Stage caught up with her to learn more about the role dance plays in the story.

6) Carolyn Dorfman: An Exploration of Sound and Dance (published 2015-02-22) -- Jersey Moves! Festival of Dance is an annual production at New Jersey Performing Arts Center (NJPAC) in Newark. Originally composed of performances by multiple companies, it has evolved into a spotlight for individual dance companies in the state.

7) MLK Celebration At NJPAC (published 2014-12-19) -- For the second straight year, the Dance Theatre of Harlem has been chosen to headline NJPAC's annual Rev. Dr. Martin Luther King, Jr. Celebration. The event on Friday, January 16 pays tribute to the life and legacy of one of the 20th century's most inspiring leaders. In addition to the dance performance, Rev. Jerry M. Carter, Jr., pastor of Calvary Baptist Church in Morristown, will be the guest speaker.

8) Art of Motion Dance Theatre Performs at TEDMED (published 2014-11-21) -- TEDMED is the medical edition of the famous TED conference. It is dedicated to "ideas worth spreading" and held in two cities (Washington, DC and San Francisco, CA) each year. This past September, Art of Motion Dance Theatre (AOMDT) out of Ridgewood, NJ, was one of 50 organizations selected from a list of over 1,600 to perform during TEDMED. Originally, it was going to be just a single piece, but the dance troupe wound up playing a role throughout the conference, which simulcasted their performance to over 140 countries. And it all came about because a teacher made a memorable difference in someone's life.

9) The Night of Broken Glass (published 2014-10-19) -- Dance is a unique medium to present stories such as Kristallnacht, or Night of Broken Glass. It's an art form with the ability of showing beauty and pain simultaneously, to be both abstract and narrative at the same time. In a story that details the event which many look upon as the beginning of the Holocaust, the Carolyn Dorfman Dance Company uses dance to show hope and the human spirit in the midst of ultimate adversity. The company will present a special performance of "The Legacy Project: A Dance of Hope" on Thursday, November 13 at South Orange Performing Arts Center. Following the performance will be a panel discussion entitled, "Yesterday's Story is Today's Reality" featuring the artists alongside clergy, Seton Hall professors, and special guests.

There are hundreds of stories linked on the right. It's nice to finally have them all collected in one place.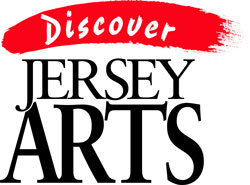 written for Jersey Arts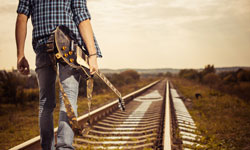 Music: features | reviews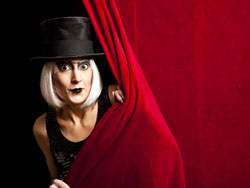 Theatre: features | reviews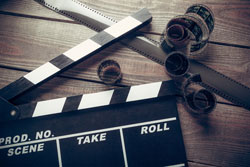 Film/TV | Comedy | Dance | Art