Some of my favorite interviews are linked on this page. I've had the good fortune to interview artists who have won Grammys, Tonys, Emmys, Oscars, and members of the Rock and Roll Hall of Fame. I love reaching that moment in an interview when you just know you've asked a question they've never been asked before even if they've done a thousand interviews in their career; or when you can tell they're enjoying the conversation as well.
I'll always remember hearing Andrew McCarthy's laugh on the phone, reliving my college radio days with Amy Ray (Indigo Girls), learning about the Upstage with Southside Johnny, and talking with the man who inspired me to be a writer (Jack Klugman). Here are a few highlights from over the years. Links to all of the articles I've done by category is available on the right - those results include the big names plus artists on the rise.
MUSIC: Grace Slick (Jefferson Airplane), Paul Stanley (Kiss), Billy Gibbons (ZZ Top), Darlene Love, Gary U.S. Bonds, Linda Chorney, and a trio of E Streeters (David Sancious, Nils Lofgren and more with Nils, and Vini Lopez). I've interviewed many from my favorite bands from the 80s including Mike Scott of The Waterboys, Concrete Blonde (Johnette Napolitano), Dramarama (John Easdale) and this one with John, Bongos (Richard Barone) and this one with Rich, The Plimsouls (Peter Case), The Alarm (Mike Peters) and this one from 2020, Marshall Crenshaw, Rick Springfield, and Amy Ray (Indigo Girls); newer artists like Brian Fallon (Gaslight Anthem), Josh Ritter and this one with Josh, Grace Potter and this one with Grace, Red Wanting Blue (Scott Terry) and more with Scott and one more, Williams Honor, Rick Barry, Ingram Hill, Postmodern Jukebox, Said The Whale, EmiSunshine, and Anthony D'Amato; and tri-state area legends like Southside Johnny and this one with Southside, Glen Burtnick, Willie Nile, Val Emmich (and another with Val), Bill Chinnock, Bobby Bandiera, and this one with Bill, Sonny Kenn, Pat Guadagno, and Nicole Atkins and this one with Nicole.
FILM/TV/MUSIC: Many of the artists I've interviewed were TV or film stars doing a play in New Jersey or performing a concert in the area. Some of the names include Jack Klugman (The Odd Couple) and another with Jack and Paul Dooley, David Cassidy (The Partridge Family), Davy Jones (The Monkees), Donny Most (Happy Days), Dan Lauria (Wonder Years) and this one with Dan, Richard Schiff (The West Wing), Alan Rachins (L.A. Law), Paul Benedict (The Jeffersons), Wendie Malick (Just Shoot Me), John Waters (Hairspray), Cary Elwes (The Princess Bride), and Andrew McCarthy (St. Elmo's Fire).
COMEDY: Even though I don't talk to comedians as much, I've interviewed names like Lewis Black, Colin Quinn, D.L. Hughley, Dom Irrera, Ralphie May, George Lopez, Vic Dibitetto, Kevin Pollak, Steven Mittleman, Richard Jeni, Ben Rosenfeld and this one with Ben, Raymond "The Amish" Comic, Jay Black, and Vicki Lawrence.
THEATRE: I've spoken with Tony Award winners like Joe DiPietro (Memphis), John Lloyd Young (Jersey Boys), Dan Fogler (The 25th Annual Putnam County Spelling Bee), Greg Kotis and Mark Hollmann (Urinetown), Ken Davenport (Kinky Boots), and Dori Berinstein (multiple Tonys including "Thoroughly Modern Millie"); plus actors like Sarah Litzsinger Constantine Maroulis, and Colin Hanlon; and contemporary playwrights like Lee Blessing, Arthur Giron Erin Mallon, and Charles Evered.
Two of my favorite memories include speaking with photographer Bob Gruen (who took some of the most iconic photos of John Lennon) and reminiscing about the golden age of MTV with Nina Blackwood. But I think my passion is with the story itself. I don't care about how many clicks a story get. For me, it's all about the story - including hearing it from the playwrights, directors, and authors who create the art. There are hundreds of stories linked on the right. It's nice to finally have them all collected in one place.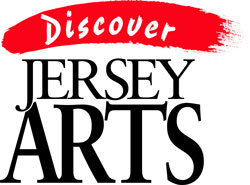 written for Jersey Arts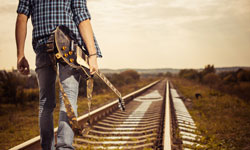 Music: features | reviews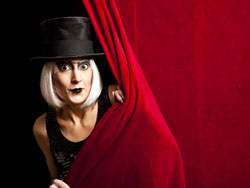 Theatre: features | reviews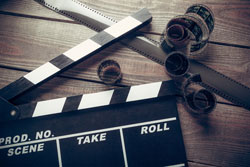 Film/TV | Comedy | Dance | Art